"Red Bridge of Creativity"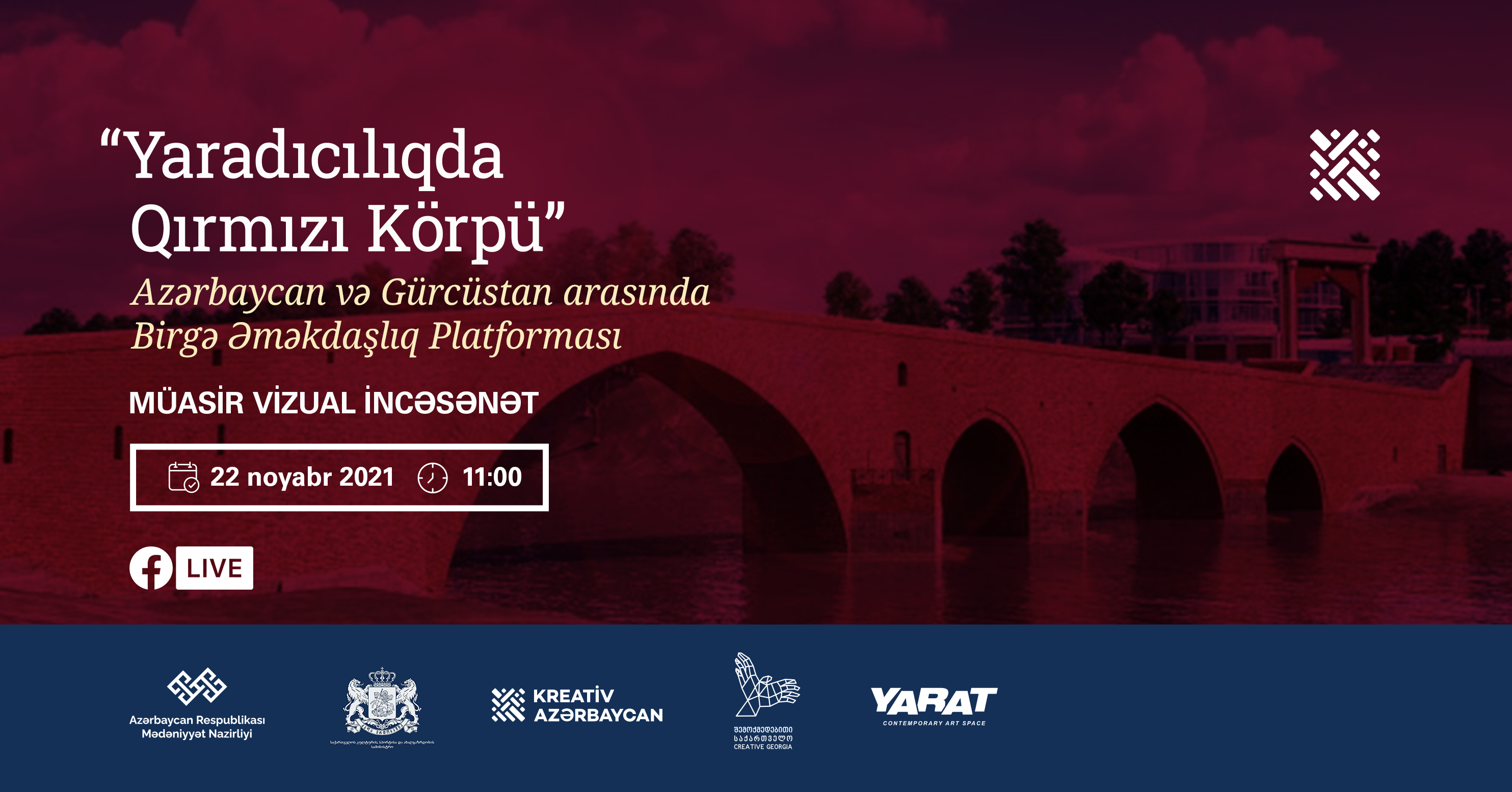 Red Bridge of Creativity is a new platform of cooperation between cultural and creative industries of Azerbaijan and Georgia. The platform has been established by Creative Azerbaijan portal and Creative Georgia organisation jointly.
The 1st discussion meeting within the platform, dedicated to contemporary visual art, is organized in partnership with "Yarat" Contemporary Art Space. The event bringing together private and non-governmental stakeholders from Azerbaijan and Georgia aims at sharing practices and ideas, encouraging closer business ties among the visual art sectors of both countries through the bridge of creativity.
After discussing good practices and ideas questions addressed by the audience during the meeting will be discussed as well. The meeting will be held on "Zoom" platform and broadcasted via "Facebook" live stream. Audience can join the live broadcast and address their questions.
Bu məqalə sizin üçün faydalı oldumu?