A special award from the Tokyo International Film Festival for an Azerbaijani film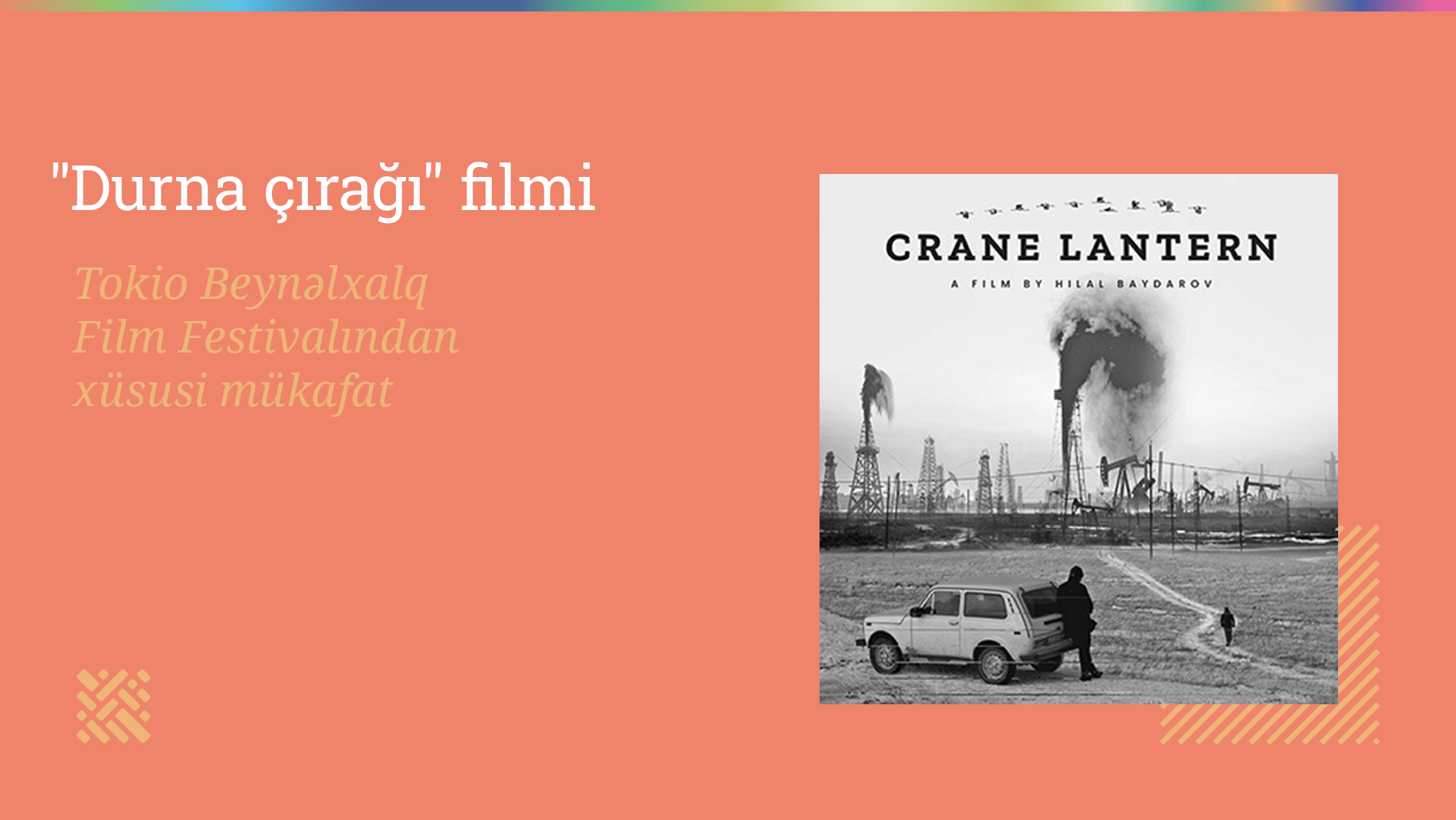 Azerbaijani director Hilal Baydarov's film "Crane Lamp" was awarded a special prize "For Contribution to Art" at the 34th Tokyo International Film Festival.
So, 15 films from different countries of the world competed for the main prize of the festival, which lasted from October 30 to November 8. The world premiere of 10 of the 15 films included in the competition part of the festival took place. These films were selected from 1,533 films from 113 countries and regions. The jury of the festival was headed by famous actress Isabelle Yupper.
The film, authored by Hilal Baydarov, is about a relationship between a law graduate and a man accused of kidnapping four women.
The Azerbaijani director, who attended the awards ceremony online, thanked for the award. He said of his film: "When I showed my film to my mother for the first time, she said that neither the plot nor the acting was at a high level, but she had a great spirit. I think this is the main issue. So, in practice, it is impossible to find three directorial works that reflect the spirit.
It should be noted that Orkhan Iskenderli, Elshan Abbasov, Huseyn Nasirov, Rena Askerova, Aytekin Mirishova, Maryam Naghiyeva, Nigar Isayeva, Sada Hasanova, Kamran Huseynov and other actors starred in the film "Crane Lamp". The composer of the film is Kenan Rustamli.
Among the films included in the competition program of the festival, along with Azerbaijani films, there are films from China, Kazakhstan, South Korea, Japan, Albania and Iran. In keeping with tradition, the Tokyo festival also includes Japanese films and animations.
Bu məqalə sizin üçün faydalı oldumu?