Importance of creative clusters in urban planning
24 Oktyabr 2021
Məqalalələr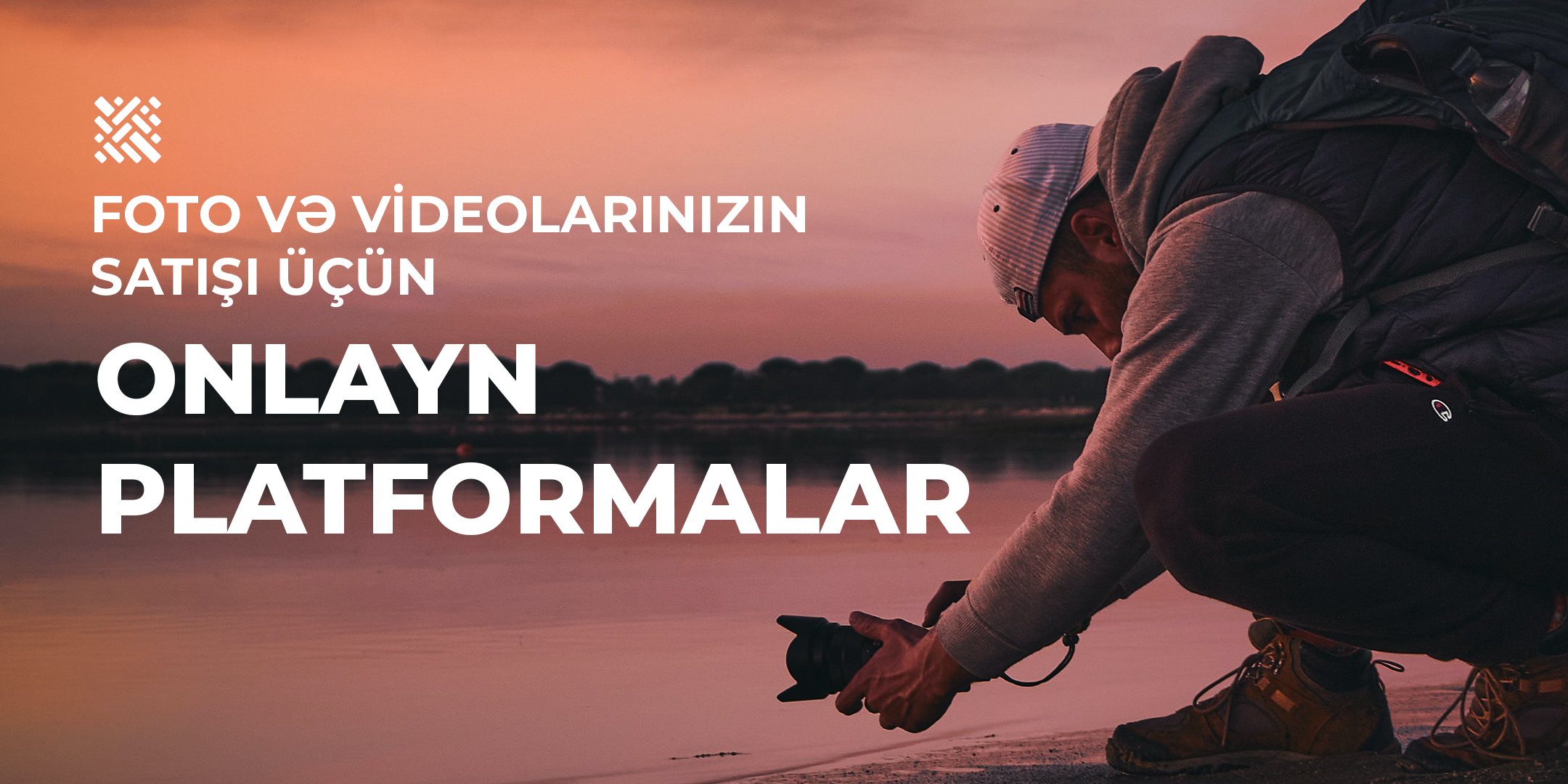 The combination of the creative industry with technology gives us ample opportunities, and this includes opportunities to make money using online platforms. You can both do what you love and make money online: by creating a website, shooting YouTube videos, creating a personal blog, and more.
In this article, we will talk about 3 popular platforms where you can sell your photos.
Shutterstock
To work with Shutterstock, you must first register as a contributor on the site. Then you have to upload the top 10 photos.
The process of reviewing your uploaded photos can take 7-10 business days. If one of your photos is accepted, it means that you can start working with the site and upload as many photos as you want.
If none of your photos are confirmed, you have to upload the next ten photos and wait for them to be reviewed.
Once you see the approved content in your portfolio, you can start earning money now. Shutterstock offers a charge for the download fee. This payment depends on the type of user who uploaded the content. Dividing its users into four different groups, Shutterstock estimates the fee you will receive for each download based on the amount of sales made since the account was opened. For example, when the fee you earn from the total download rate exceeds US$ 500, you will be promoted to the next membership level, and the commission you receive for each download will increase.
iStockphoto
iStockphoto is one of the largest and most popular platforms where you can sell your photos. It is owned by Getty Images. Therefore, most of the software changes specific to Getty Images are also integrated into iStock.
You need to pass a special test to be able to sell on İstockphoto. This is a test that measures your understanding of legal regulations and quality standards for taking stock photos. If you prepare well, it will not be difficult for you to pass the exam.
After passing the test, you will be required to upload your ID and three photos for review.
iStockphoto monitors review these three photos you took before confirming your participant status.
Pond5
Pond5 is one of the largest video stock vendors in the industry with special features and capabilities for both content presenters and resellers. This site allows content creators to set their own prices, and payments are always made with a 50% commission (which is a very good rate).
So, Pond5 is a great choice to start making money from photo and video sales. It promises relatively high returns. The best part is that it clearly defines the standards of the photo you present.
You can start selling your photos after registering as a seller on the platform and uploading the required documents.
In addition to the above, you can use the following platforms to sell your photos and videos: Adobe Stock, Alamy, Dreamstime, 123RF
Recommendations for beginners
o Clarity is important. Sharpen your shots using a tripod, monopod, powerful lenses, balance bar, or breathing technique. You can't fix blurry photos with Photoshop.
o Avoid appearing brand names on filming. It will be easier to send your photos as they are than to try deleting brand names from hundreds of photos in Photoshop. Pay attention to this point before shooting.
o Quality is important, not quantity. Have you taken 100 photos of a woman cooking? Don't try to send them all. Choose 4-5 different poses, edit the size of the images, type the appropriate keywords and send only these poses for verification.
o Type in Photoshop or Lightroom before using keywords. This will save you time. It is mandatory to write a keyword, so you need to set aside time for this work.
o Pay attention to trending topics. The topic you find may be related to new technologies or new products or services. Don't waste your time just drawing the sky or flowers. Of course, this is also great, but keep in mind that there are many such images on the platforms.
o Maintain the norm of using Photoshop. The largest audience that uses your photos are the designers of the advertising company, and they will want to add to the photos. However, excessive regulation can disrupt this process. Make room for text in your photos and keep them as natural as possible.
Experience is essential to success in any endeavour. Use different platforms and learn each one. Over time, it will be easier to choose the one that suits you best. Most importantly, be patient and keep working.
Bu məqalə sizin üçün faydalı oldumu?