Importance of creative clusters in urban planning
17 Oktyabr 2021
Məqalalələr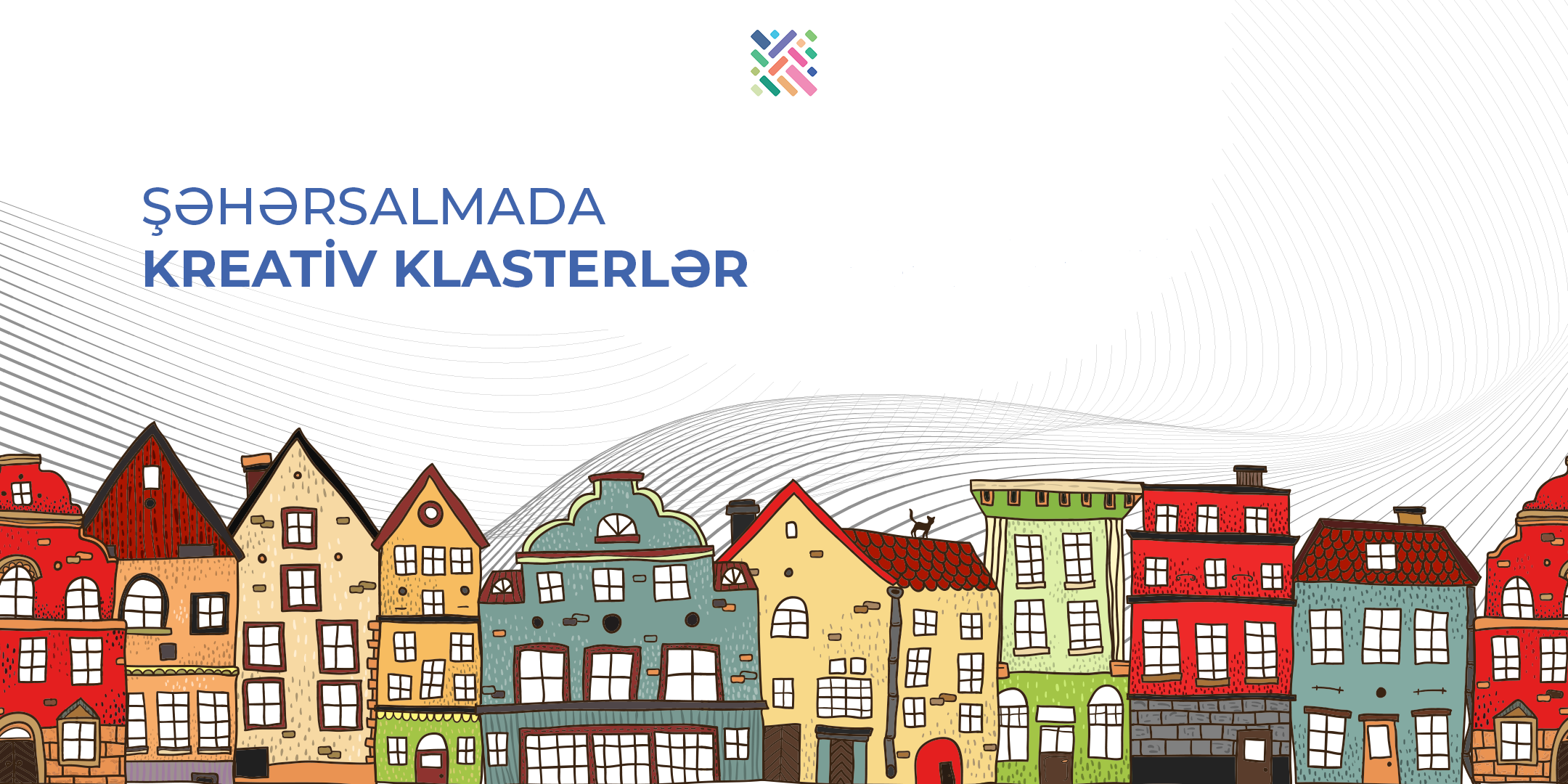 The last decade has been marked with significant changes in economic prospects around the world. Huge collaborations for future development have been replaced by startups, entrepreneurship and the creative sector; these are currently recognised as the most dynamic, innovative and value-creating sectors of the economy.
The changes have also had an impact on urban development, and the creative industry has become part of it. Work began to expand to create creative clusters.
Creative clusters
A creative cluster includes non-profit enterprises, cultural institutions, arts venues and individual artists, alongside the science park and the media centre. A creative cluster is different from standard spaces located near any business centre. Creative clusters are both places to live and work, and places where cultural products are consumed and made. These venues are open round the clock for work and cultural recreation. It is more appropriate to create creative clusters in culturally rich, diverse and changeable areas, as these enterprises should be distinguished by their unique characteristics.
The term "creative cluster" is used to describe (at least) four types of related but very different spaces:
Creative workspaces: more comfortable and friendly co-working spaces underneath a single roof can serve as an example. Far from official meetings, centers where more creative people gather and operate in various fields.

Creative districts: areas where cities differ from other places in terms of creativity. Places where people go to get to know each other more. (for example, Distillery District in Vancouver)

Regional creative clusters: places that combine private meetings and business life (e.g., Novo Hamburgo shoe and leather clothing cluster in Brazil, Bollywood or 'Nollywood' in Mumbai, Nigerian film cluster in Lagos).

Virtual clusters: these can also be called network clusters. Creating certain clusters together is called a virtual cluster.
There are planning and innovation initiatives around the world to encourage the growth of creative clusters. Where and how the cluster is created depends on the individual activities of the area. Here, too, the interests of the people must be taken into account. Culture, geography, politics and market factors play a role in the formation of creative clusters.
Advantages of creative clusters
Stimulates the development of the creative industry.

Brings creative individuals together.

Creates a new environment that encourages creativity.

Establishes a link between culture and economic development.

Facilitates the management of the local creative ecosystem.
Every corner of Azerbaijan, including our major cities, is culturally rich, and therefore, creative clusters can be organised in different places. Among the major cities, such as Baku, Ganja and Sheki, as well as the liberated Karabakh and its surrounding regions, including Shusha, have favourable opportunities for the development of creative clusters. We believe that creative clusters will be considered as an important component in new urban planning.
Bu məqalə sizin üçün faydalı oldumu?