NFT period in creativity
29 Sentyabr 2021
Məqalalələr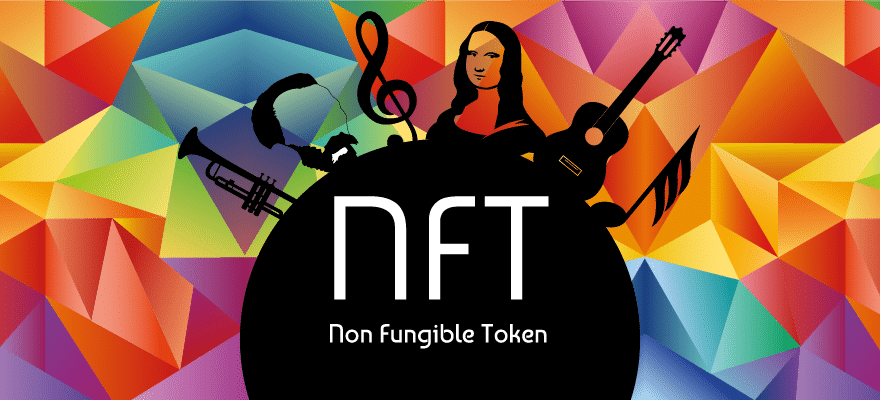 NFT, or non-fungible tokens, literally means "non-substitutable tokens". NFT tokens, one of the most talked about topics in the digital world lately, are a digital reflection of physical beings as a kind of digital certificate. Any painting, design sample, music, video and even tweets, quotes can be sold with such an NFT token.
What creative work can be NFT?
Audio and video files, objects in video games, music and other creative work can be NFT. In other words, every product available in the digital world can be sold as NFT. For example, celebrities convert their quotes into NFT and sell them at a fairly high price.
Unlike other cryptocurrencies, NFTs cannot be exchanged. This shows that it is original and unique. No NFT can be compared to another. Let's explain with an example. Think of NFT as concert tickets. Each ticket represents different concerts, dates, hours and venues. It is impossible to compare or change them, because each is unique.
Another difference is that it is not divided into parts. If you can buy and sell Bitcoin or Ether in parts, this is not possible for NFT.
Also the value of NFT is determined by the investor or creator. One noteworthy nuance is that a person who buys NFT can sell it to someone else. In this case, the creator of NFT can charge a certain commission for each sale.
All these features add special value to NFT and make it unique.
How is NFT created?
NFT is created by uploading a file or work of art to sites such as KnownOrigin, Rarible or OpenSea. The person who created the NFT states how many cases there will be. A limited number of people attract more attention. Although any creative person sells NFT, which represents a work, he can retain the copyright of the work. The recipient does not have to prove the copyright of a particular work because it is its owner. That is, NFT protects copyright and allows the owner to make maximum use of the product. In addition to sales and auctions, the creator of NFT can also send a gift of his work to another user.
What are the advantages of NFT?
o Although it is very easy to copy a work in the digital world, NFT solves this problem by declaring who owns the copyright.
o As it is a programmable digital asset, the shares that creators will receive from the next sale can also be encrypted in NFT. That is, if the seller of the work sells the work to the person who bought it, he can also make a profit from it. Thus, in case of sale, the relevant amount is automatically transferred to the person's balance.
o Crossing Borders. The digital nature of the works allows all types of users from all over the world to purchase them.
o As the customer base expands due to digitalization, the number of people entering the business and wanting to invest and, as a result, the demand increases; the higher the demand, the higher the price. As demand increases, so does supply. Both more works and works of different price levels are included in the database. This increases accessibility for investors and art lovers and expands the ecosystem by selling more works.
What are the notable NFT sales?
A collage of works by American artist Beeple (Mike Winkelmann) sold for $ 69.4 million at an auction organized by Christie's.
CryptoPunk worth $ 7.5 million, sold by Dylan Field, head of design company Figma
Hairy work by musician, fashion designer and entrepreneur Steve Aoki, co-created by 3D illustrator Anthony Tudisco, worth US$ 888,000
Here are some popular NFT examples.
Is NFT technology used in Azerbaijan?
Recently, many news sites reported that an Azerbaijani youth earned US$ 22,733 from NFT technology.
According to the Azerbaijan Innovation Agency, Javid Mammadli, a resident of Pirallahi Technopark of the Innovation Agency and a member of the iTicket team, is one of the successes on the NFT platform. At the Foundation.app NFT auction, Azerbaijani designer Javid Mammadli sold his animated video SOUL of PIANO for $ 22,733 for 10 ETH.
Note that the SOUL of PIANO is not the only Javid's work sold at auction. Earlier, two more of his works were valued at several thousand dollars. Currently, another work by the designer is being valued at another auction worth 1 ETH.
It is very gratifying to see the work of our compatriot on the newly popular NFT platform. We want the number of NFT users in the field of creativity to increase in our country and the world to talk about their works.
Bu məqalə sizin üçün faydalı oldumu?