Rashid Aghamaliyev: The success story of a young Azerbaijani animation specialist and filmmaker
23 Fevral 2021
Uğur hekayələri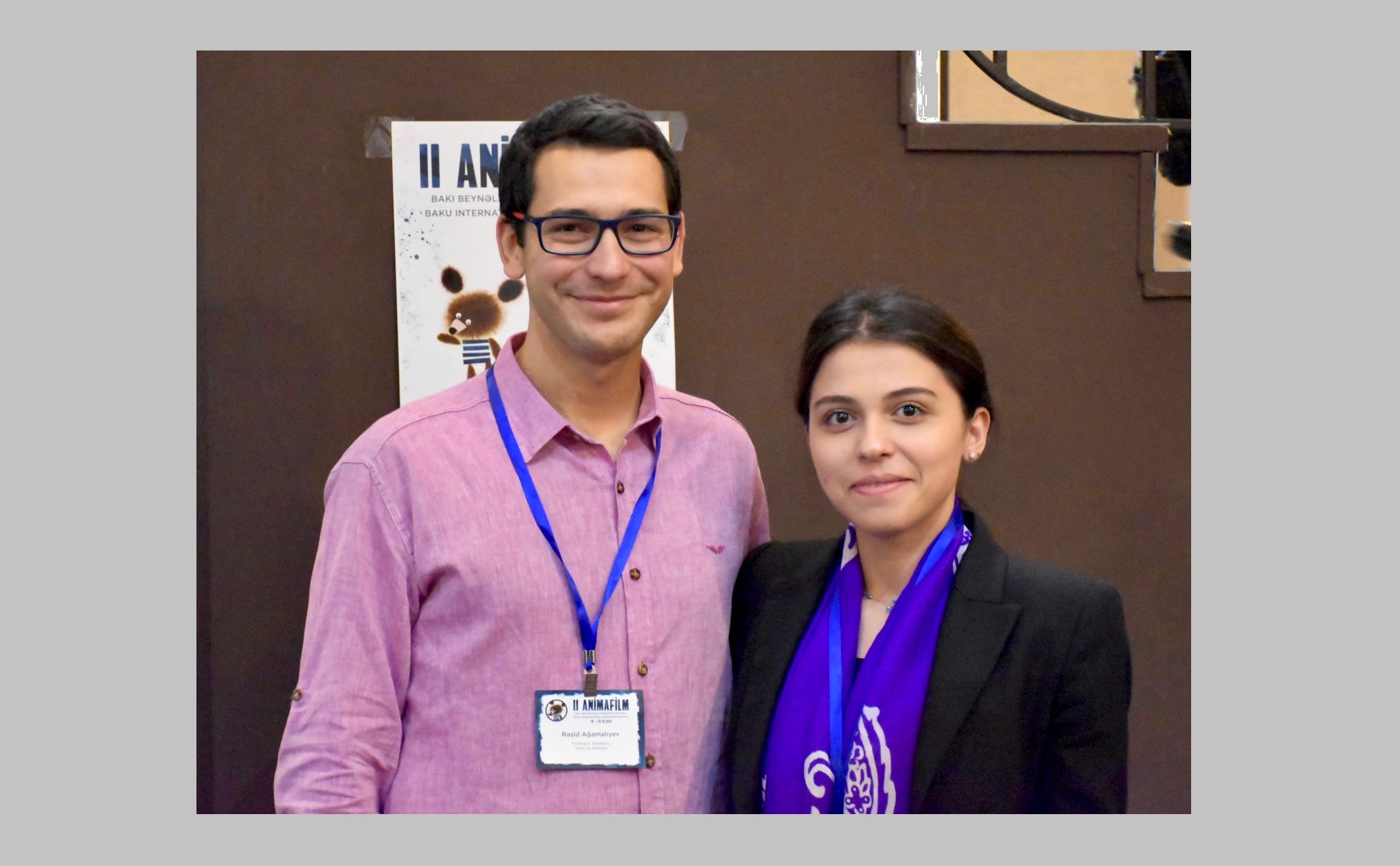 Even if childhood dreams of success in the creative field later turn into a professional vision, the main factor underlying the success will still be the hard work, consistent education and experience gained in this way. As a visual example, "Creative Azerbaijan" presents an extensive interview with Rashid Aghamaliyev, one of the most successful managers in Azerbaijan's audiovisual industry, with 10 years of experience in film and animation, educated in Europe and founder of the ANIMAFILM International Animation Festival.
When did you get interested in animation?
At my 14, I decided to become a film director. "Who will you be when you grow up?" I was one of the children who gave a different answer to the question and faced a surprise reaction. This made me even more proud.
Of course, merely desires and dreams could not make me a filmmaker. I understood that I needed to get a good education and work. The path to dreams can be long and tedious, and it is a strong desire that keeps us afloat at such times. Thinking about all this, I decided to go to Europe to study, for new life, new dreams and childhood passions. I was in the right place; I got the education I wanted. I studied in the Czech Republic and the Netherlands, majoring in Film Studies, English Philology, Philosophy and Film Producer. Education alone was not enough, I had to gain experience. That's why I worked as an assistant in many documentaries and feature films.
Also, in 2016, I was diagnosed with severe heart disease and had to stay in hospital for a long time for treatment. During that period, I began to watch a lot of animated films. By exploring ideas, they multiple, while the same happened with me. The animated films I watched gave me new dreams. The book "Azerbaijan Animation", ANIMAFILM International Animation Festival and other projects came to my mind in that period and I started making reflections about them.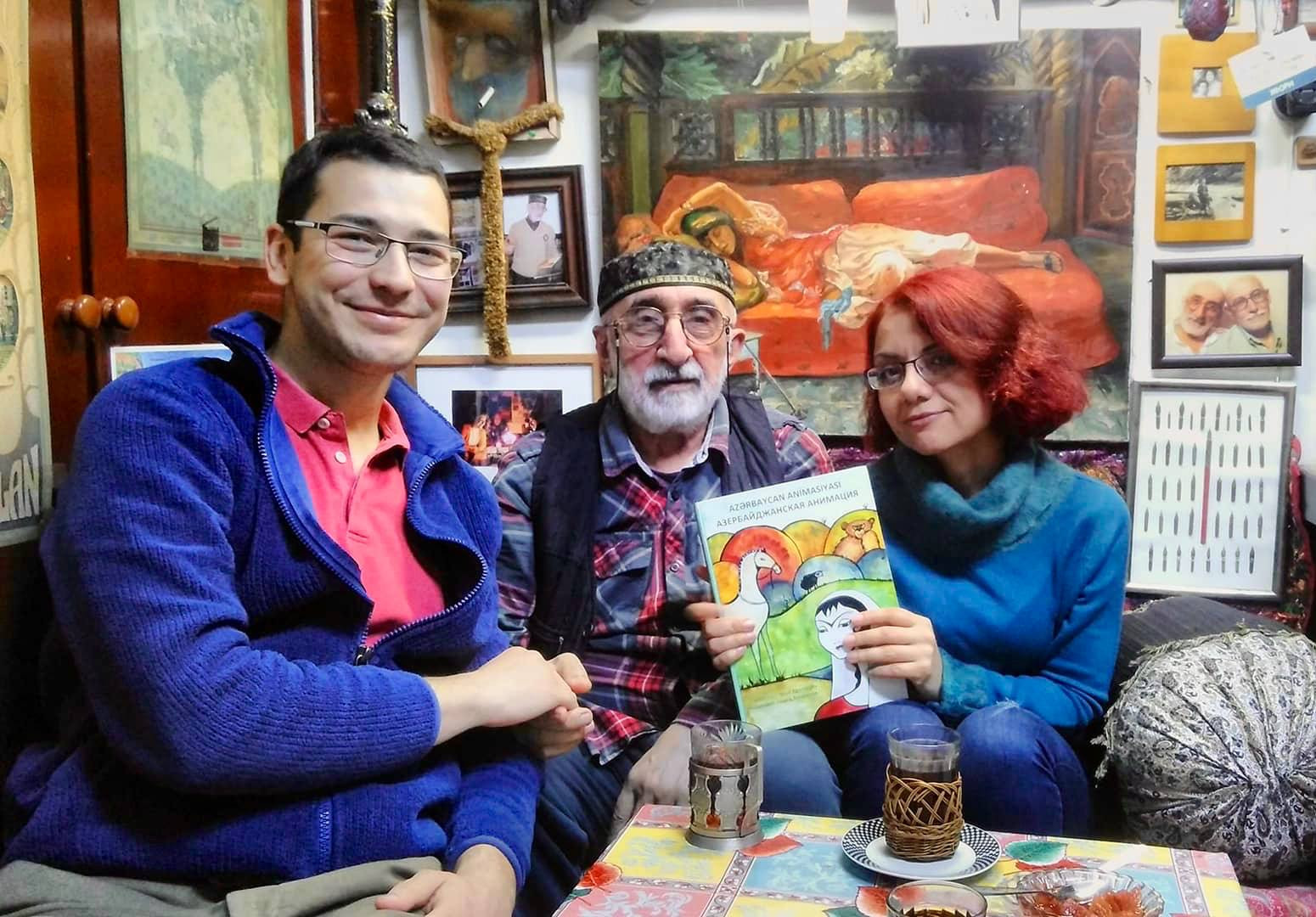 "Successful works makes me happy, and failures teach me lessons."
When you started working in the field of animation, did you dream of today's success?
It is difficult to see the future, and no matter how hard you try, it is impossible to create a perfect image. I think that's the beauty of life. Of course I had dreams, but I did not know what part of them would come true.
I think the secret of success is the will and determination. I love improvisation. I try to live the moment and enjoy everything. Successful works makes me happy, and failures teach me lessons. I am very happy that our animation projects are achieving successes, and thanks to these successes we can contribute to the culture of our country.
What can you say about your team?
This question makes me proud, because I am proud of the team of ANIMAFILM Festival. This team has been working on a voluntary basis for four years. They devote one of their most valuable resources, time to this work. Sustainability is essential in any business, and doing it without material compensation is an indication of the enthusiasm for that field. Realizing ideas is a long way to go. We see the fruits of our labor. Our festival is already popular in our country to some extent; it is a source of motivation for us.
I feel very lucky, because I always have a great team around me. Famous and experienced artists, translators, managers, coordinators - we all understand that our country and our children need animation. This great idea unites all of us. Animation develops children's creativity and enriches their inner world. We will endeavor to add color to their lives and play a role in their development.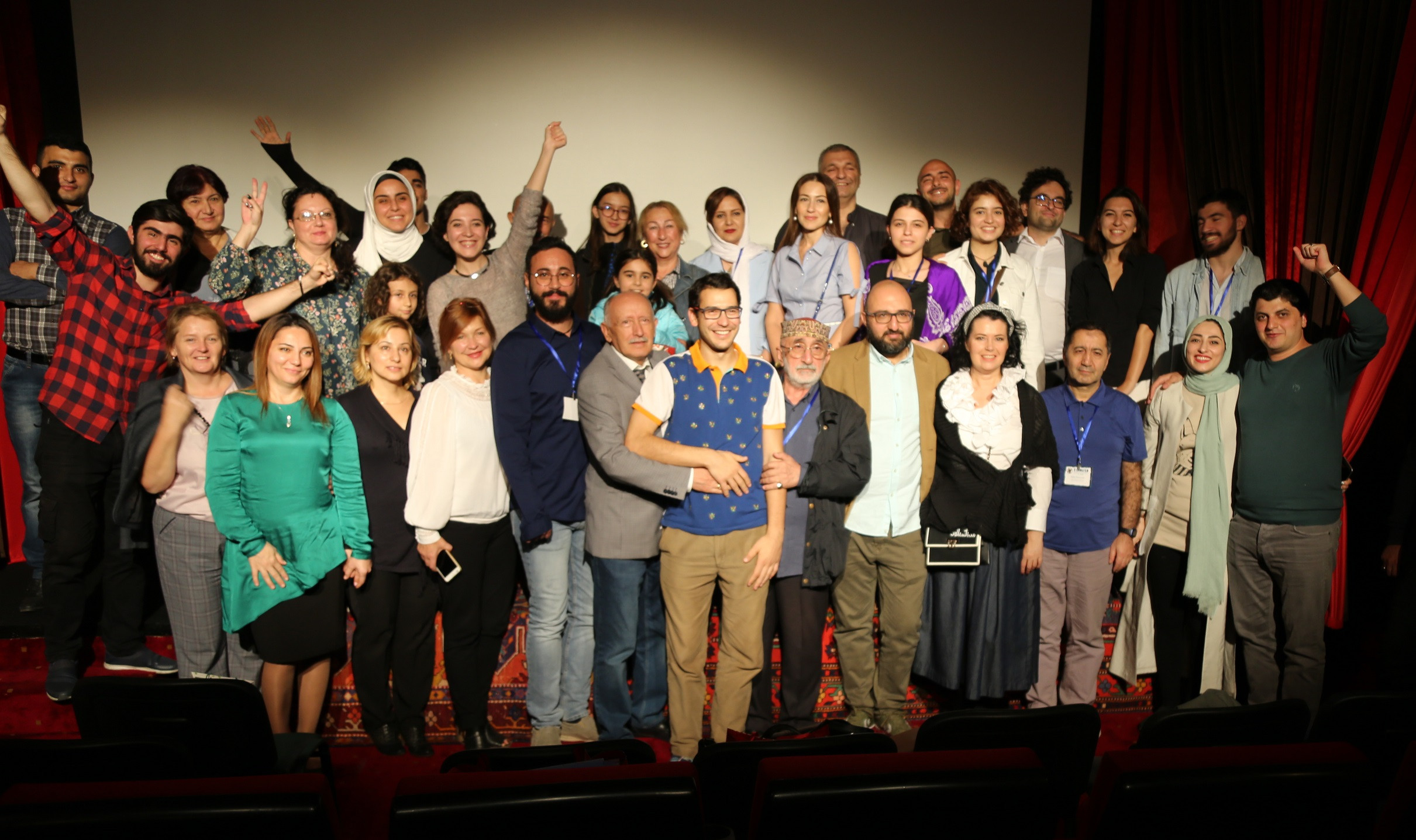 Your first professional film, "Dialogues with Zuleyha", was awarded a diploma at the 11th Baku International Film Festival. What feelings do you have?
I can only say that I am very happy. This film by itself was an award for me and it successfully fulfilled its mission. I tried to analyze my heart disease through the film "Dialogues with Zuleyha". For me, it was a level, and it was gratifying that my personal film won such an award.
I also think that organizing an international film festival in the country is a big step. This is a direct achievement of cultural field. This festival is discussed in different parts of the world, where local films are demonstrated as well. I thank the team of the Baku International Film Festival and wish them continued success.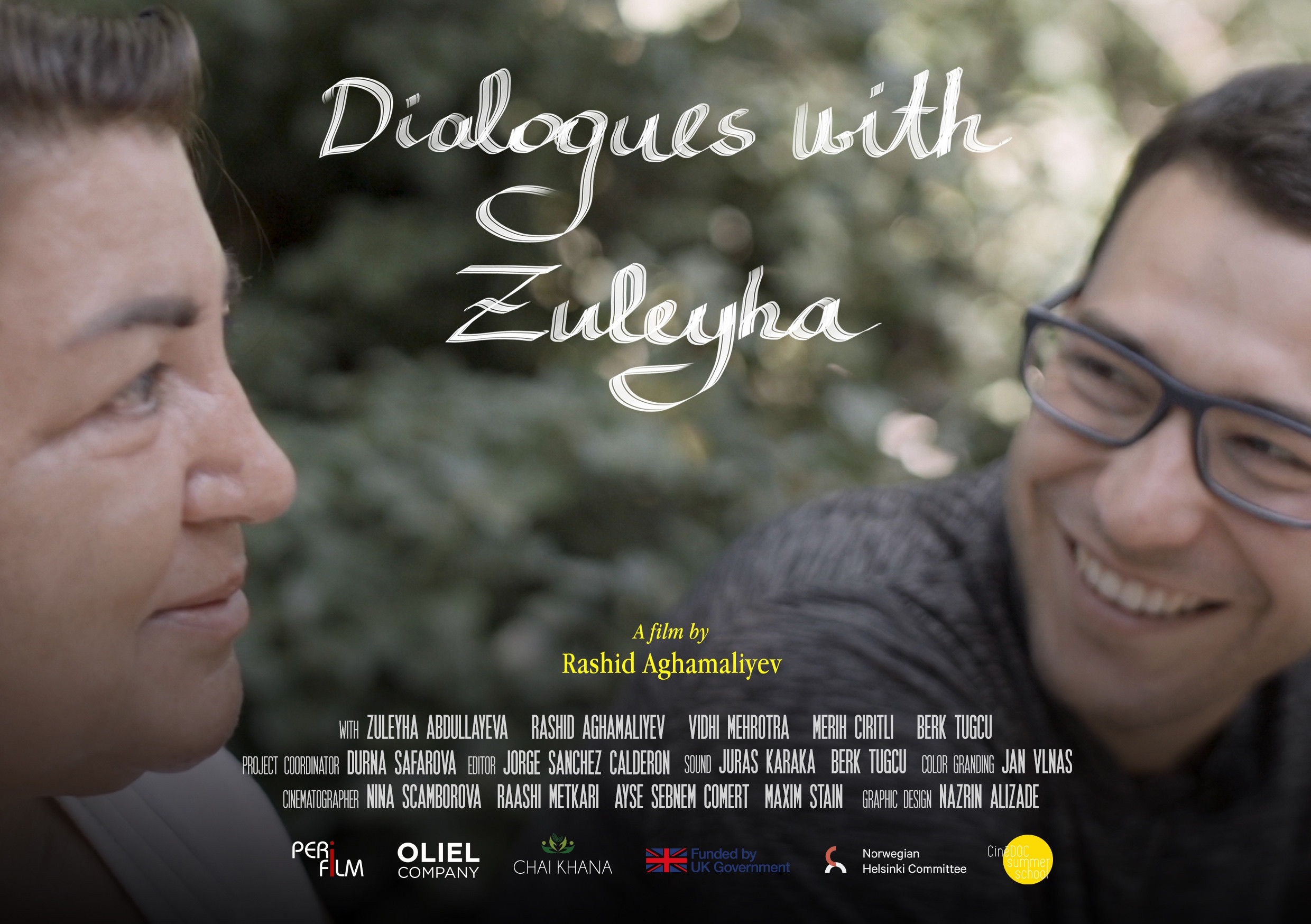 "Sometimes it is very difficult to explain an idea, but its animated show is more understandable and the message is conveyed accurately."
Is the next ANIMAFILM Festival expected in 2021?
When we thought about the ANIMAFILM International Animation Festival, we planned it to be sustainable. Our work continues according to the plans. The 4th ANIMAFILM International Animation Festival will be held in Baku on October 20-24, 2021. As usual, we will present dozens of local and foreign animated films for children and adults over five days.
The theme of this year's festival is "DISABILITY". We will present many interesting animated films on this important social topic, organize conferences, exhibitions and charity events.
These films play an important role in raising public awareness. Touches on social issues result in significant impacts. Sometimes it is very difficult to explain an idea, but its animated show is more understandable and the message is conveyed accurately. I believe that we will achieve successful results on the sensitive topic we have chosen for the IV ANIMAFILM International Animation Festival.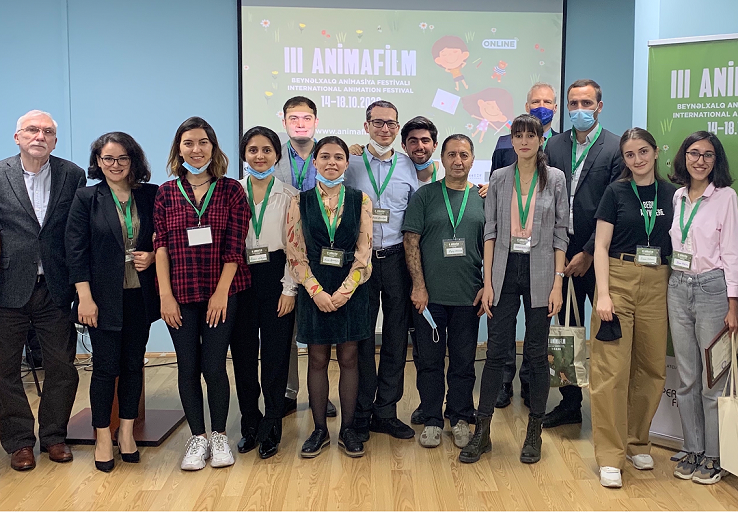 When will the "Aydin and Aydan" animation be released?
We plan to present the premiere of the first series of the animated series for children "Aydin and Aydan" at the 4th ANIMAFILM Festival. Our film is currently in the pre-production stage.
We are also looking forward to showing the "Aydin and Aydan" animation. We have worked hard on it and we believe it will be successful. We can even say that the animation has started to succeed without being shown on screens. It is gratifying that "Aydin and Aydan" won the first place in the startup competition "Digital solutions in the field of culture and creativity", which was organized by "Creative Azerbaijan" portal together with the Ministry of Culture of the Republic of Azerbaijan. We are very glad that the animated series at its start has gained such value.
There is a very nice team that made our series. The director of the project is Jahangir Suleymanov, director of popular Russian animated series as "Smeshariki", "Fixics", "Flying Animals", "Tima and Thomas". The screenwriter of the series is Alena Polikovskaya, a specialist in child psychology and the author of many documentaries and animated films. Our team also includes Nazrin Agamaliyeva (artist), Nadia Seyts (artist) and Rafik Mammadli (translator, editor).
Our talented team, my ten years of experience in the film industry and my three years of experience in organizing the ANIMAFILM International Animation Festival - all this gives us a chance to successfully perform the animated series. I am sure that children will love the series "Aydin and Aydan"!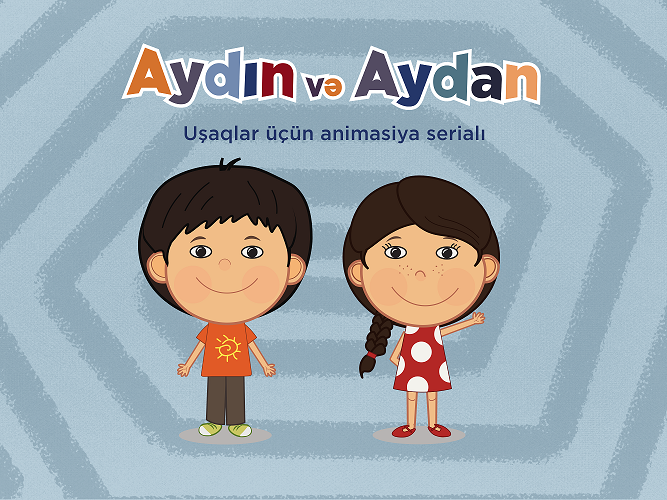 "As a team, we are working to deepen this field of art in the country."
Do you plan to do educational initiatives in the field of animation in the country?
Animation is one of the most important fields of art. Therefore, its development is important and must be kept in focus. As a team, we are working to deepen this field of art in the country.
Every year, educating animation trainings are organized at the ANIMAFILM Festival. In 2020, we even organized a two-day intensive stop motion animation workshop with OSCAR nominee Czech film director Daria Kashcheeva.
The ANIMAFILM School functions throughout the year. ANIMAFILM School is an animation school for children and adults. Soon we will start a two-month animation course for girls living in the regions together with "Aztopchu".
Animation education is very important. We have sent letters to the relevant government agencies to promote this field of art in the country. We can say that certain measures are being taken. The Minister of Culture of the Republic of Azerbaijan Anar Karimov recently touched upon the production and distribution of national cartoons as one of the topics of discussion at a meeting organized with the heads of local TV channels. We thank Minister Anar Karimov for his attention and instructions.
There is already progress in the development of this industry and it is growing day by day. I am very happy to be a part of those achievements.
Follow us on social networks:
Facebook: facebook.com/creative.az
Instagram: https://www.instagram.com/kreativaze/
LinkedIn: https://www.linkedin.com/company/kreativaze
Telegram: https://t.me/kreativaz
Twitter: https://twitter.com/KreativAze
YouTube: https://www.youtube.com/channel/UCII97qTJr7vnHGqrT16LdvA
Bu məqalə sizin üçün faydalı oldumu?