Zaur Orujov: Interview with the head of "LOF Studios" company, the creator of various innovative projects from video games to technological products in Azerbaijan
30 Dekabr 2020
Uğur hekayələri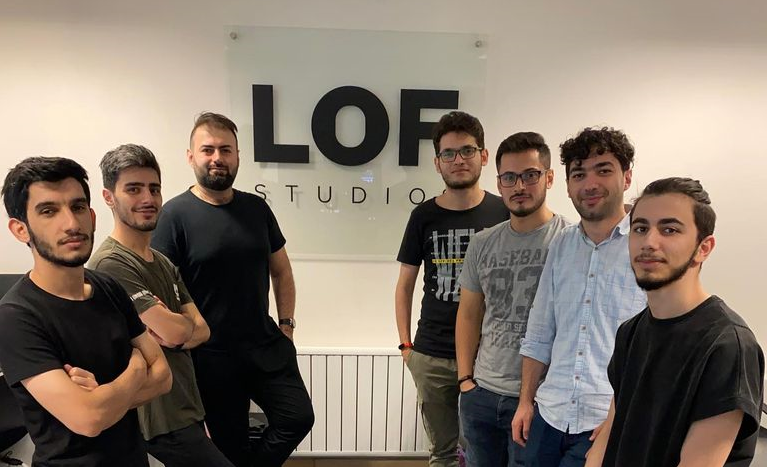 The computer games industry is developing in our country. Once upon a time, we all used to play games that decorated our virtual world and made it fun, and some of us continue to do so today. But there are very few people among us who believed that he would create these games and give them a virtual direction. We bring to your attention an extensive interview conducted by "Creative Azerbaijan" with one of such creative young talents, Mr. Zaur Orujov, the founder and head of "LOF Studios" company about his and the company's development.
How Zaur Orujov's first steps started in the field of video games?
I can call my first dreams my first steps. My dreams go back to the 1990s, when everyone who saw the USSR. One of the unattainable desires for me, which I did not even think would come true, was to have a computer. I dreamed of playing on my father's typewriters. Fortunately, sometimes there are surprises, such as when my father bought me a desktop computer when I was 9 ...
Imagine, in 1996, Windows 95 software, the Internet is many times weaker than today, and the joy of Zaur. The first thing I did when I bought my computer was, of course, download the then-popular video game Duke Nukem. My interest in video games grew every day, and I knew almost 50% of popular games by heart. It was time to create my own game, and our "LOF Studios" story began to bloom with this interest.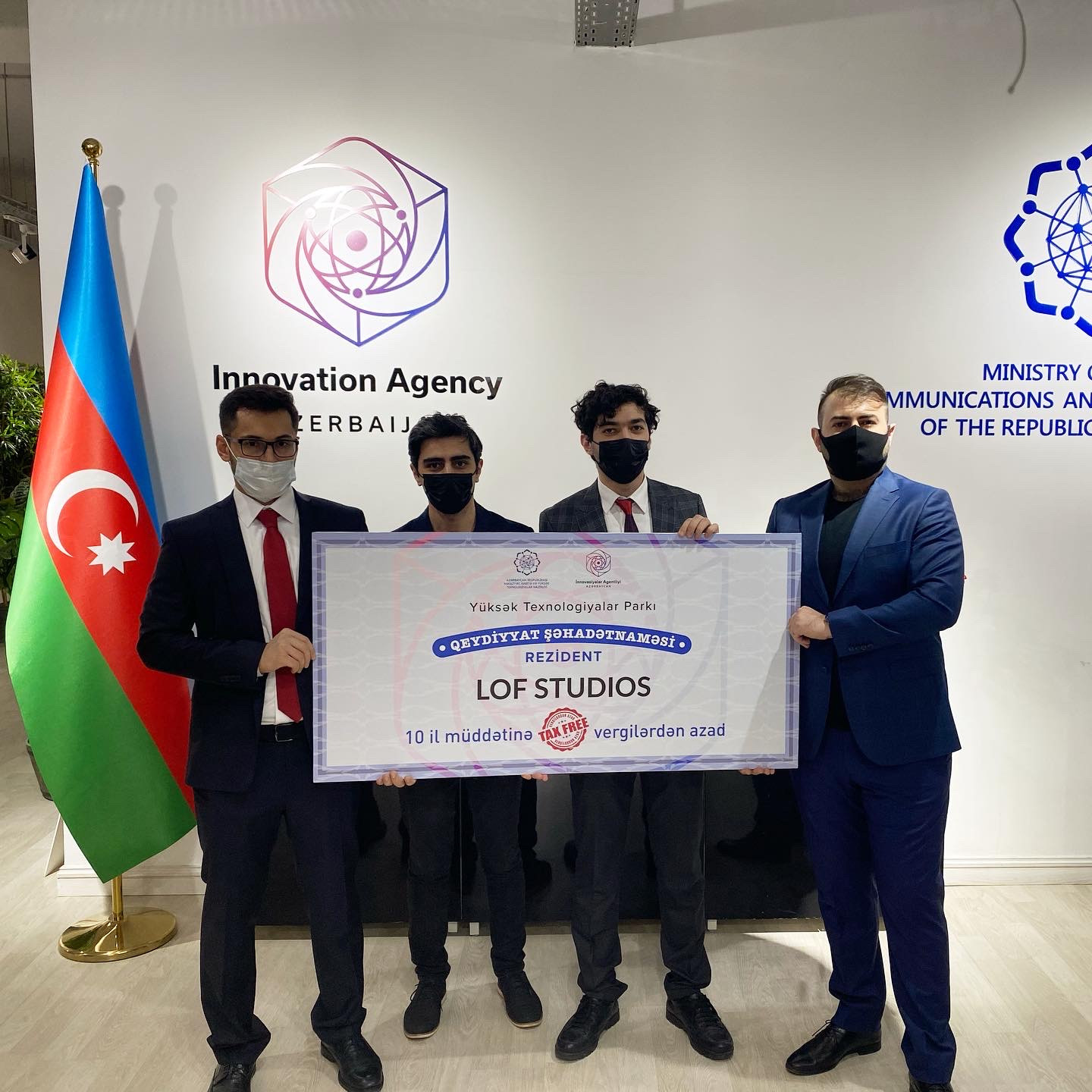 "We felt like the winners of the competition, because we had already found our dream team of people with the same point of view."
What does the idea of ​​"LOF Studios" reflect?
I was neither an artist nor a software developper, I worked in the fields of law and oil for many years, even worked in the United Arab Emirates for many years, but my ideas and dreams of video games never left me. I wanted to develop this little-known sector in Azerbaijan and show everyone that we can do this job. In December 2019, I started to engage in real-world game developing. I wanted to participate in the "Global Game Jam" international game developing event, and I needed a team to do that, because I knew more about the idea and the management side of this job. Before long, I met invaluable people who wanted to contribute to this field, who are still at the core of our projects, and today we are almost like a family, and we started working. We already had a team of 8 people and we created a 3D graphics game in just 48 hours. None of us expected great success from the game, what was important for us was the experience and teamwork, our potential. We felt like the winners of the competition, because we had already found our dream team of people with the same point of view.
These exciting first steps united us under the name "LOF Studios" (Land Of Fire Studios). "LOF Studios" is the first large multidisciplinary studio project in Azerbaijan and the region that provides the whole cycle post-production development and management of products in all segments, and also manufactures, markets and sells high-tech products (video games, socially oriented applications, motion capture, digitalization of motion capture, 3D modeling and animation sales platform, etc.) in Baku city.
The studio also received the resident status of Pirallahi High Technology Park (HTP) established on October 26, 2020 by the Decree of the President of the Republic of Azerbaijan on November 5, 2012 in accordance with its multifunctional type of high-tech activity, and became exempted from taxes (profit / income tax, property and land tax, VAT and customs duties on imports of machinery, technological equipment and facilities) for 10 years.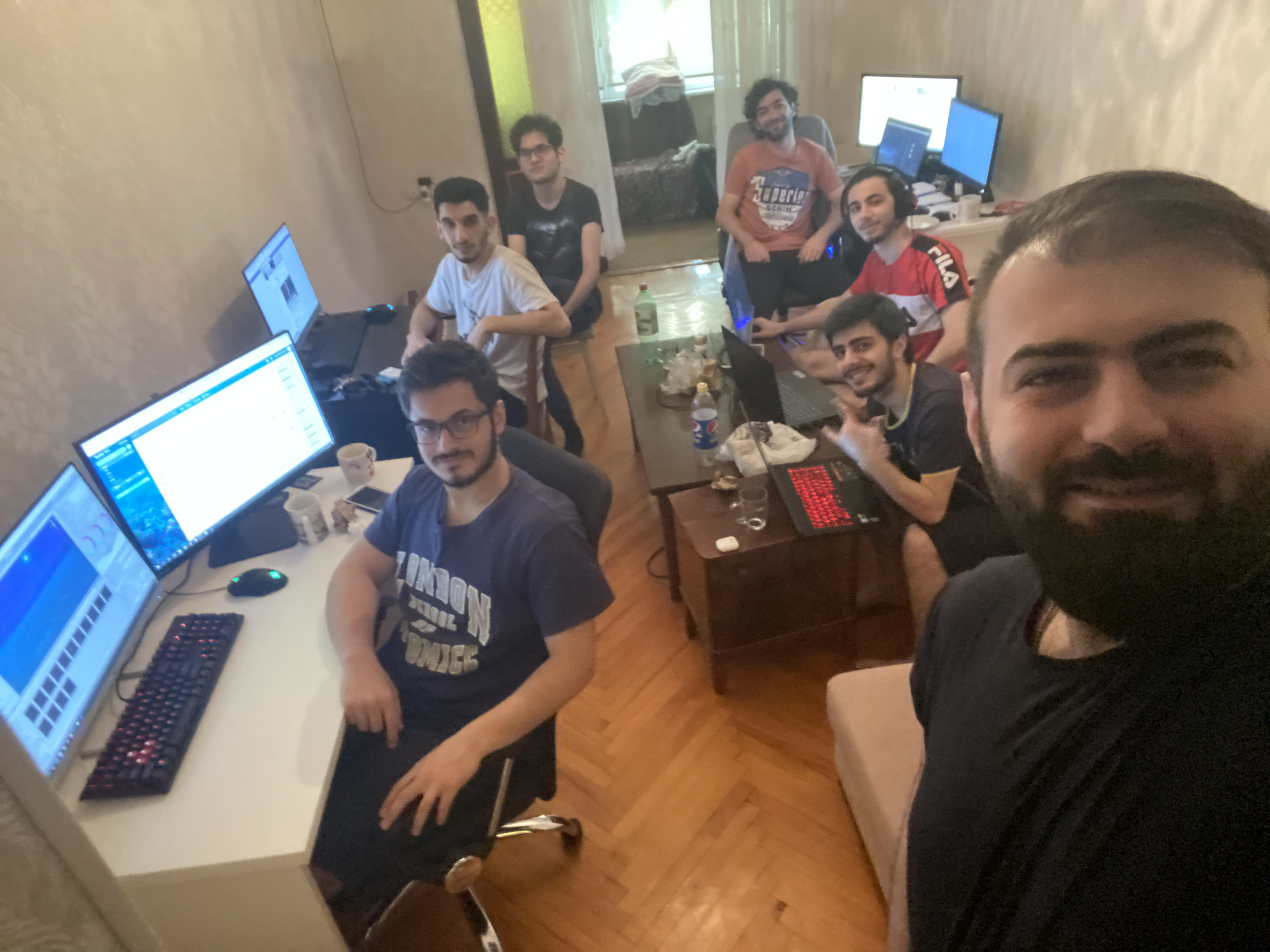 What projects does the studio cover? Can you give brief information about those projects?
First of all, I would like to talk about the game "Həqiqət" (The Truth) dedicated to the Karabakh conflict. The teaser of this game aroused great interest in everyone, and we were invited by a number of TV channels.
Although the Second Karabakh War inspired us to create this game, we mainly wanted to convey the historical realities to the whole world. One third of the world's population plays video games, which directly affect people's minds. Most of us clearly remember every scene of the games we played as children. This allows us to tell the world all the realities of what has happened in Azerbaijan throughout history. This game will combine art and documentary scenes. Events will be delivered to players by a third party. Another interesting point in the game is the presence of historical figures. In this video game, we will play people who have played an important role in our history, and, of course, there will be characters that are the product of our brains. We also plan to bring all the characters in the game to life with famous actors from Azerbaijan and Turkey using Motion Capture technology.
In addition, we have other local and global projects. Each of them is designed to fill gaps in the existing field. I would like to give brief information about those projects:
"Project BOB" - high quality AAA ​​3D game in the genre of mass multiplayer online (MMO Massive Multiplayer Online), battle royale;
Motion Capture motion digitalization technology. With this technology, our studio will produce high-quality animations for video games, online sales platforms and other orders (cinema scenes);
"LABOR" - Population Employment Club - a mobile application for Azerbaijani citizens to eliminate unemployment and organize labor relations on the principle of "uberization";
"MEDYBOT" - medical bot - a mobile application for online ordering and organization of all medical institutions, doctors and all services provided in the country on the principle of "uberization";
www.lofstudios.store - Online sales platform - Online rendering services, online gallery / library sales (3d characters, 3d objects, MoCap animations, sound effects, etc.)
"I can't express how I feel when I think about the benefits I have given to the country and society by doing something I love."
How do you plan future positioning of these projects in Azerbaijan and in the world?
You need to think big when you start a job. As a child, I wanted to create video games and show them to the world. The most daring dreams come from childhood. Even now, this dream has not changed. I follow him and I know that we have a team with the strength to implement our plans. That is why, taking into account the global trends and sustainable development trends, we plan to make Azerbaijan one of the top 10 in the world in the field of video games and applications with our creative projects, which we are working on with a clear targeted marketing strategy. There are many creative brains in Azerbaijan, and it is time for them to have their say in the world. By growing our team, we will gather all the talented youth of Azerbaijan around us. In the first years, with our team of 100-200 people, and then even 300 people, global goals will be feasible to us.
Our main goal is to advance our country in this area with our existing skills. Some of our projects are local and create a regional development marathon. We don't want anyone to be left out of the benefits of technology, depending on where they live. We want to make opportunities accessible.
Doesn't it sound perfect for a 60-year-old grandfather living in a remote village to order the service he needs online through a medical bot? Dad will no longer have to worry about going to the city center for hours.
Just giving an example makes a person happy, and I can't express how I feel when I think about the benefits I have given to the country and society by doing something I love.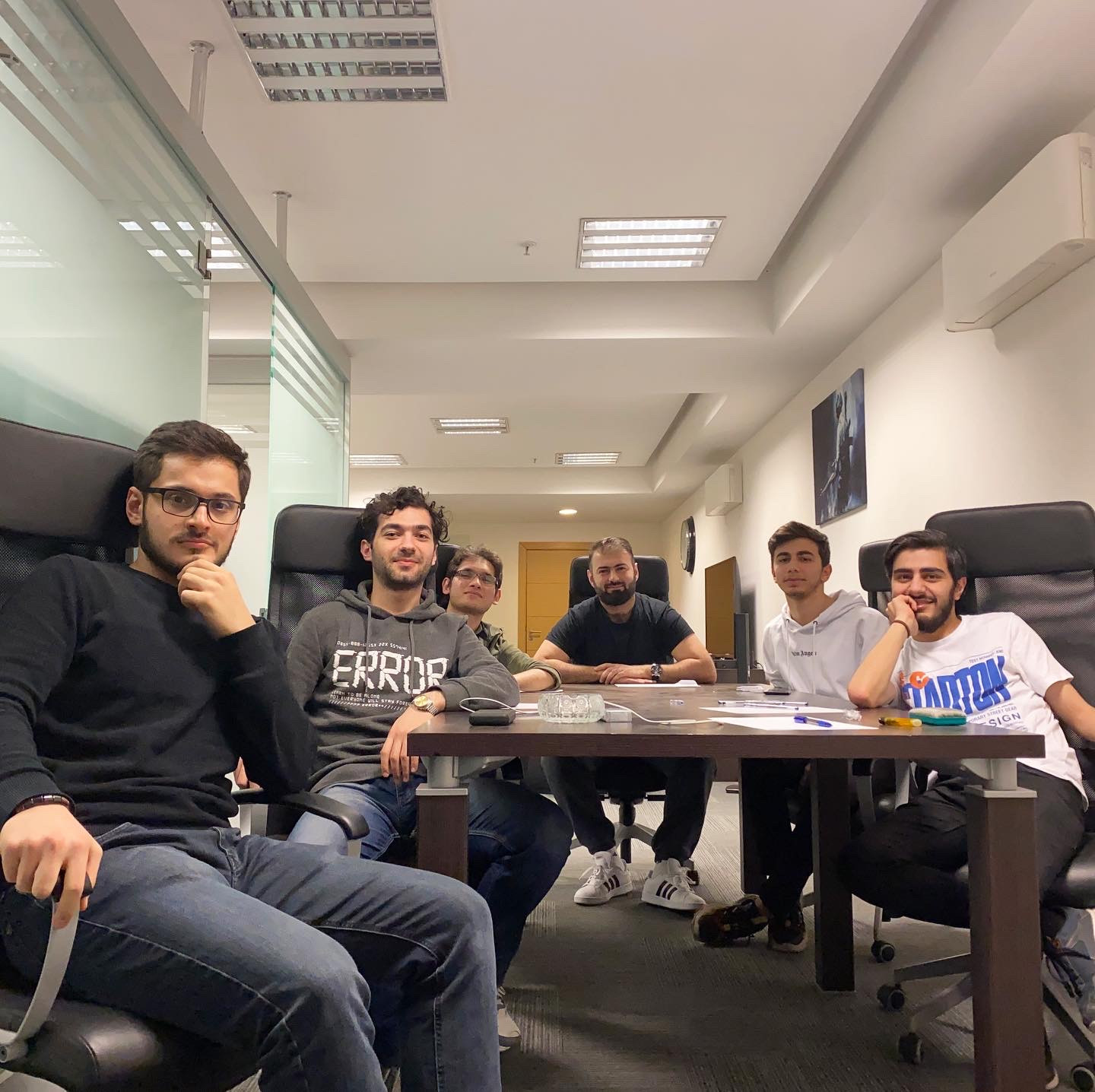 How will "LOF Studios" play a role in the country's creative industries and economy?
Today we have a large social audience interested in video games, and most of them are young people. Everyone thinks about the game they will create and plans for the future. There are brains, but big gaps in the field of video games are tracing us. If we think like a puzzle, not only are all the pieces not combined, but most of them have not found their place.
We want to change this situation completely. Our goal is to create the ecosystem required for the development of the games industry, not in words, but in deeds.
In many countries around the world, the games industry is the backbone of the country's economy. For example, the experience of other countries (Poland - CD Project Red, Belarus - War Gaming, Turkey - Peak Games, etc.) is worth billions of dollars.
The cost of the famous Polish project CD Project Red is even higher than the cost of the largest Polish bank. When technology is used properly, it speaks for itself.
We believe that "LOF Studios" will play an important role in stimulating additional foreign exchange inflows as a result of the high profitability of our projects with proper production, marketing policies and exports.
"We still look at the full side of the glass and think we have more success."
Did the pandemic cause any changes in plans?
Our team was one of those who turned the pandemic into an opportunity. During the strict quarantine, the whole team gathered in one house for one purpose.
Our plan was to make an alpha version of our game. We decided to turn the pandemic into an opportunity. Of course, as health came first, we first gave the COVID-19 test as a team, and all the results were negative. Then we rented a house and started working day and night on the game. 3 months, 8 people and the alpha version of the game was ready. We received the resident status of Pirallahi High Technology Park (HTP) with the approval of this version.
In general, the pandemic played a big role in the formation of projects of our studio. So, the fact that people all over the world are locked in their homes has led to the growth of the video game industry. The global video game market was expected to generate $ 157 billion in revenue by 2020, according to a pre-pandemic forecast by Newzoo, a global analytics portal for video games, but the real result for December 2020 exceeded $ 175 billion due to the pandemic. Also, the frequency of use of digital products around the world has increased many times, which in turn has once again highlighted the importance of socially oriented applications. Even in the post-pandemic period, the use of such socially oriented applications will continue.
The pandemic has provided great support to both the world market and our projects. It seems that this is the only positive side.
The pandemic also caused our big plan to fail. According to our agreement with the world-famous American company "BattleBots", a part of the tournament would be organized in Azerbaijan. Like all events, "BattleBots" was canceled too. It is currently being held in the US virtually without an audience.
We still look at the full side of the glass and think we have more success.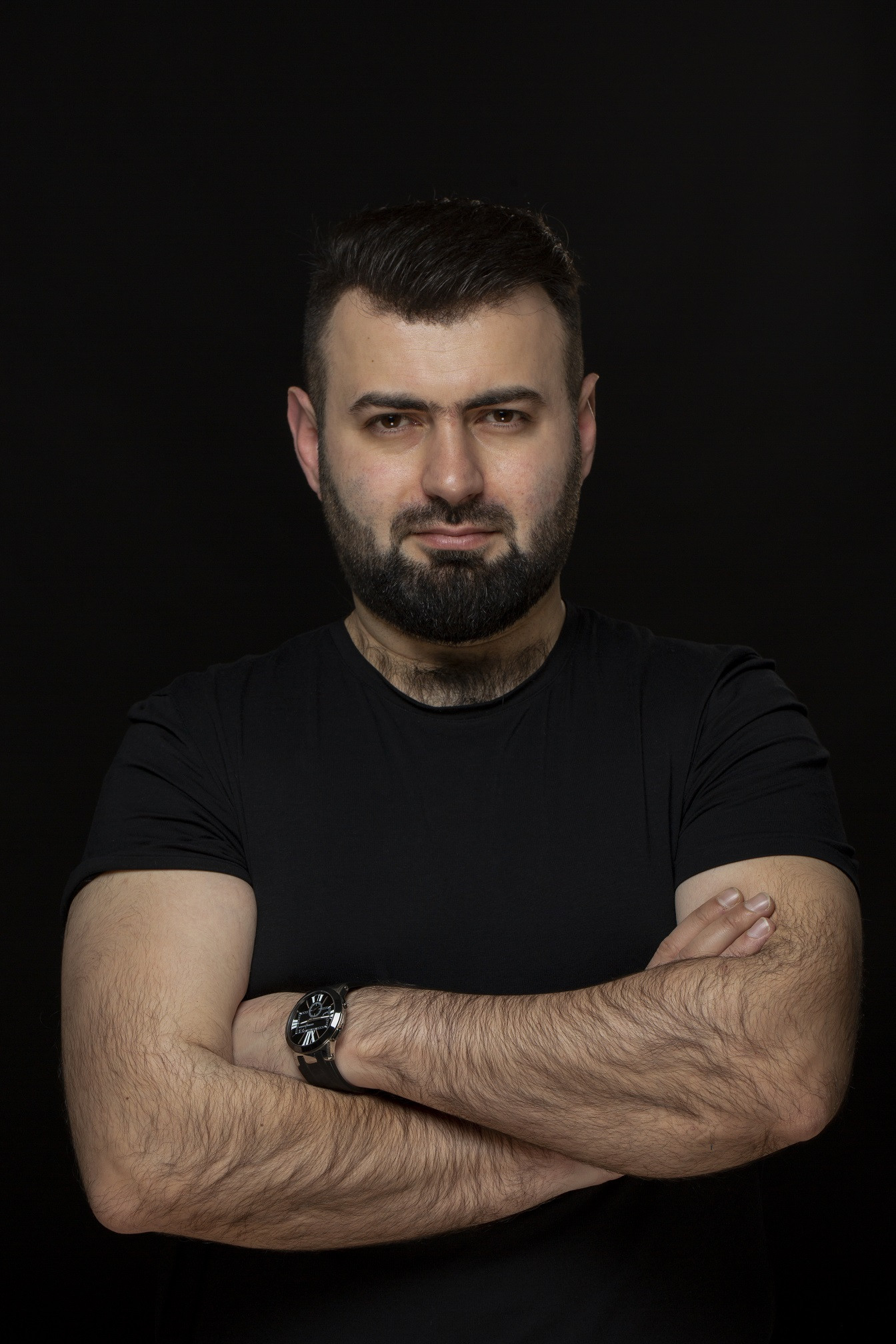 What are the main goals ahead?
Although our goal was to create a single video game in the early days, now its number and size is also growing. We would like to create a sustainable games industry in the country: a competitive environment, great ideas and a new field that plays a key role in the economy.
When we formed a team of 8 people, we had no idea to attract more mates, and today we have a team of 15 people. Our goal is to even create competitors for ourselves. It is to train new young people and show them the way. We want to put the games industry into practice and give it a big role.
In this regard, the Gametech project has been launched at Innoland Incubation and Acceleration Center to stimulate game developing, and we are already waiting for the launch of various events and trainings. We don't like to stop. We continue to improve on existing ideas and think about the next ones. To be more specific about our goals, we can say the following:
Creation of 100 or more jobs for young people with special knowledge (software developer, animator, artist, graphic artist, etc.) in Azerbaijan and prevention of brain drain;
Training and improving the knowledge of young people with special talents in Azerbaijan;
Promoting Azerbaijan in the field of high technologies globally;
Improvement, development and expansion of Azerbaijan's video games, graphics, cinematography and various applications industry;
Global expansion of the video games and applications we produce;
High-tech products that we produce bring huge profits to the industry;
Additional currency inflows to Azerbaijan as a result of the high profitability of our projects.
Our goal is to create video games developing practice in Azerbaijan in a short time. Based on the level of interest of young people and the desire of game developers to teach, I can say that it will not be difficult to implement. I thank the team of "Creative Azerbaijan" for paying attention to the games industry!
Follow us on social networks:
Facebook: facebook.com/creative.az
Instagram: https://www.instagram.com/kreativaze/
LinkedIn: https://www.linkedin.com/company/kreativaze
Telegram: https://t.me/kreativaz
Twitter: https://twitter.com/KreativAze
YouTube: https://www.youtube.com/channel/UCII97qTJr7vnHGqrT16LdvA
Bu məqalə sizin üçün faydalı oldumu?