Nihad Gulamzadeh: Interview with the founder of the first inclusive theater in Azerbaijan
9 Sentyabr 2020
Uğur hekayələri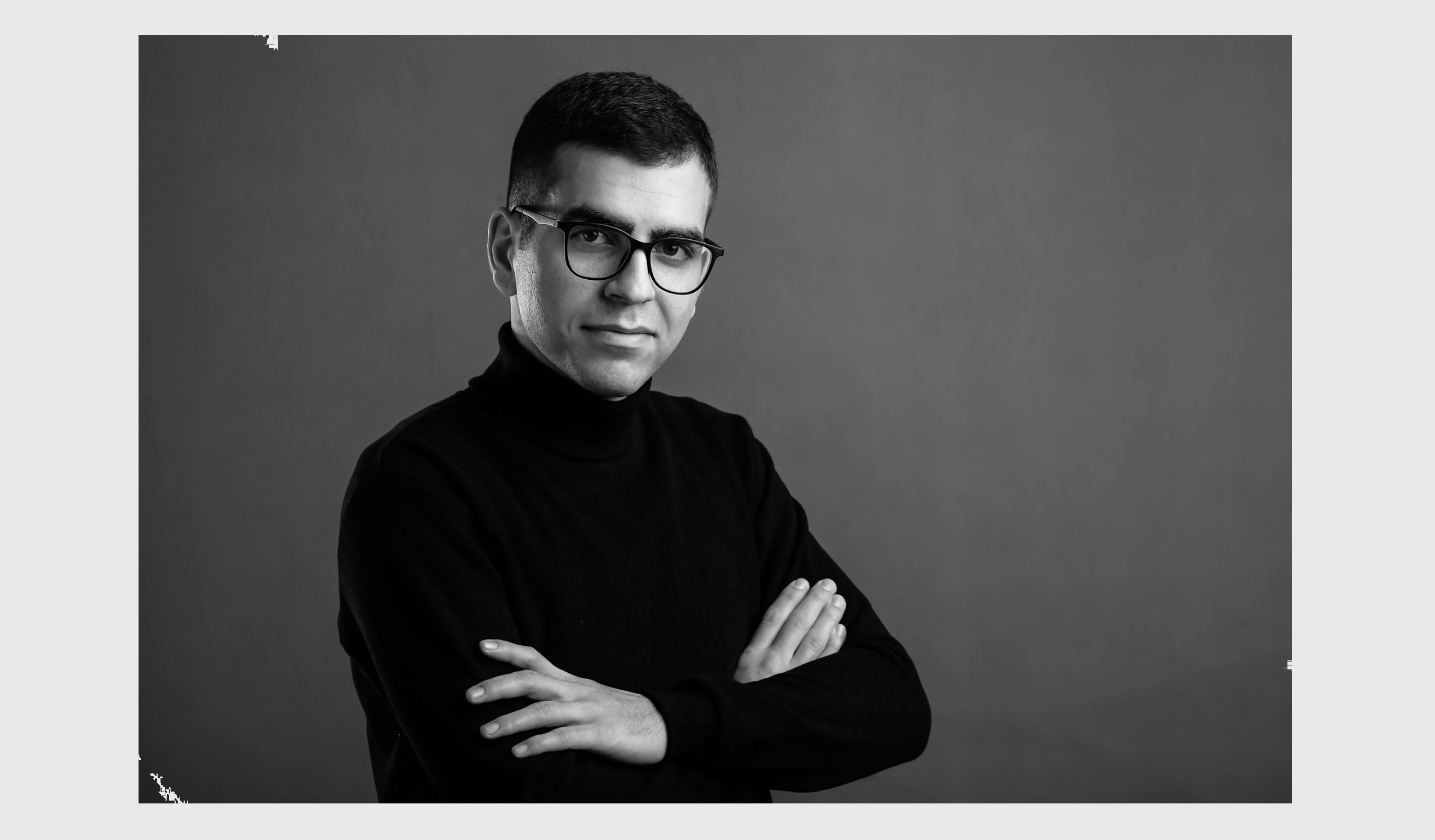 ASA Theater, the first theater for actors with disabilities in the country and in the Caucasus, has recently celebrated its fourth anniversary. Composed of creative people with and without disabilities this team has made various breakthroughs during its activity in the country and around the world. We bring to your attention an extensive interview of the founder and leader of the theater, director Nihad Gulamzadeh to "Creative Azerbaijan" about the development path of the team.
How did the idea of creating the first inclusive theater in Azerbaijan come up? What was the impetus for this activity?
My artistic life which has begun at the children's chorus "Benovshe" of the Azerbaijani Television when I was 5, continued with the music school №35 named after G.Sharoyev and the theater club of the school where I studied. I have been on the theater stage since I was 14 and I have been professionally engaged in a theatrical activity for over 7 years. Being intimately familiar with several fields of art, I have always believed that Azerbaijan deserves to be in the first place among the countries with the best culture in the world. Because our nation has historically represented its culture with dignity and created a unique direction in each field of art. Unfortunately, the "black clouds" over our country from time to time prevented the culture created by this nation from "ruling" the world. I have always followed the example of our enlightened personalities who sacrificed for the sake of our country and were deprived of many privileges for the development and well-being of our people. I have always dreamed of making small innovations in the culture of our state. Since I was engaged in theatrical art, I believed that I must fulfill my duty in this area (development of our national theatrical art). After all, serving the theater is not following the path of the artists we are successors to. They flattened the rocky roads for us so that we could go further. We must also create new roads for future generations. The subject of cultural development is directly related to the social status of the country to which it belongs. I have always been interested in the social status of our society. For this reason, I decided to bring the social and cultural spheres closer together in my work. The interest and devotion of our people to art is reflected in each individual. From my observations until 2016, it was clear that people with disabilities also have a love and special desire for art. Such progressive goals and factors led to the establishment of the first professional inclusive theater in the Caucasus - "ASA" on September 3, 2016.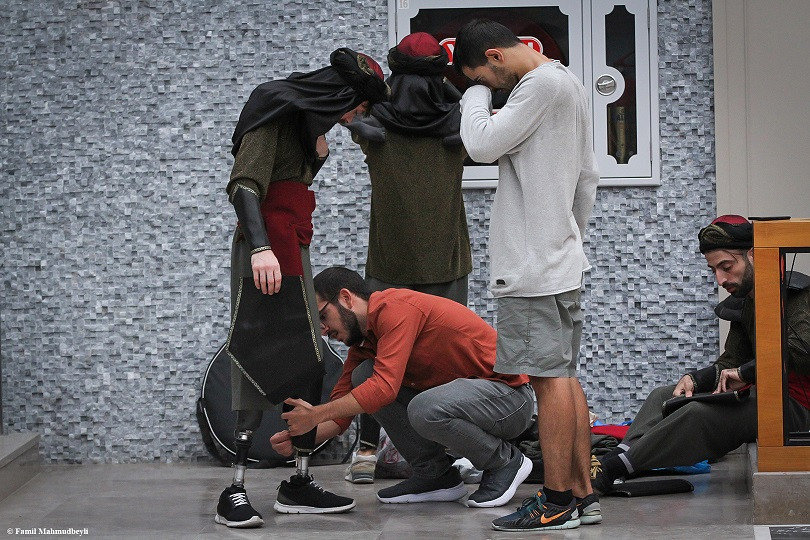 You named the theater "ASA". How did you choose this name?
I have always preferred team work. Although the initial activities and staff of our theater were known, it did not have a name. I wanted to find a name for the theater, which was new for our country, together with our staff. Everyone was thinking of a name, and we were discussing it. Finally, the director-general of our theater, Nijat Gulam, proposed the name "ASA".
"….although there are people with disabilities in the theater, nothing bothers us on stage…"
We have unanimously adopted this name. Because "ASA" means support, and we wanted to support our society and culture with our activities. The title also contains words without barriers, without borders, free. We want everyone to know that although there are people with disabilities in the theater, nothing bothers us on stage, we do not set boundaries for development, we can engage in free art in modern and developing Azerbaijan.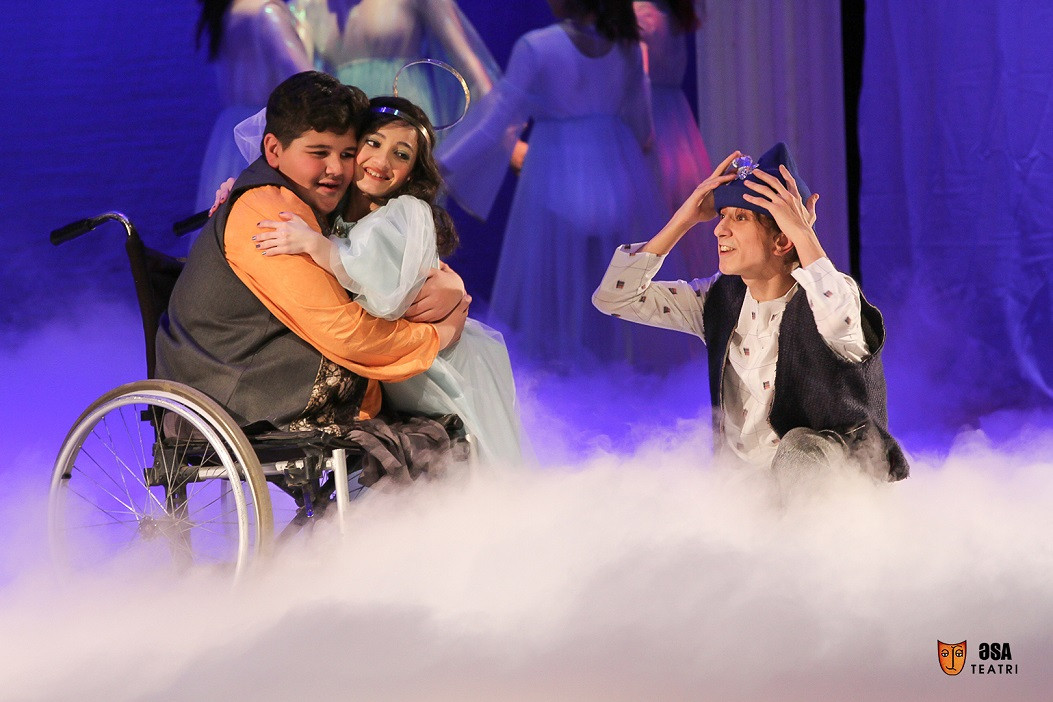 What has changed in 4 years from the first day?
Since the first day, many changes have taken place not only in the ASA Theater but also in the country. Four years ago, the participation of people with disabilities in the arts was weak and there were few collective inclusive events. Currently, there are many development trends in this area. We can proudly say that the role of ASA Theater in increasing inclusive activities in our country is great. We have shifted inclusion to a broader collective activity and presented this activity to larger audiences. Thus, we have created a kind of awakening in society. Many people have benefited from the ESA Theater and have come up with new ideas. Many people benefited from the activities of the ASA Theater and came up with new ideas. Our theater has always supported nascent inclusive activities and shared its experiences with them.
In the early days, the staff of our theater consisted of 5 people. The director-general of the theater Nijat Gulam and I started working in a rented space room of 20 sq/m. Here we have created our first play "DUMB". We have had many challenges because our theater was new. However, we did not immediately apply to the Ministry of Culture or other government agencies for support. We thought that we had to work hard and prove ourselves first. Although with difficulty, we achieved our goal. ASA Theater is active for 4 years. More than 30 people work in our theater from time to time. More than 50 creative and technical staff, including 30 actors, participated in the preparation of the play "Blue Bird" (Maurice Maeterlinck), which we presented in 2018. People's artists, honored artists, professional and amateur actors, gymnasts performed in the play. Currently, the theater operates in a rented office in the city center. Before the pandemic, we regularly appeared in front of an audience once a month. After the announcement of the quarantine regime, the ESA Theater hosted virtual performances for the first time in the country. We did our first virtual show in 2017, so this time we had more experience in other shows than in other theaters. For this reason and due to the interest in our theater, our virtual performances were viewed more than other theaters.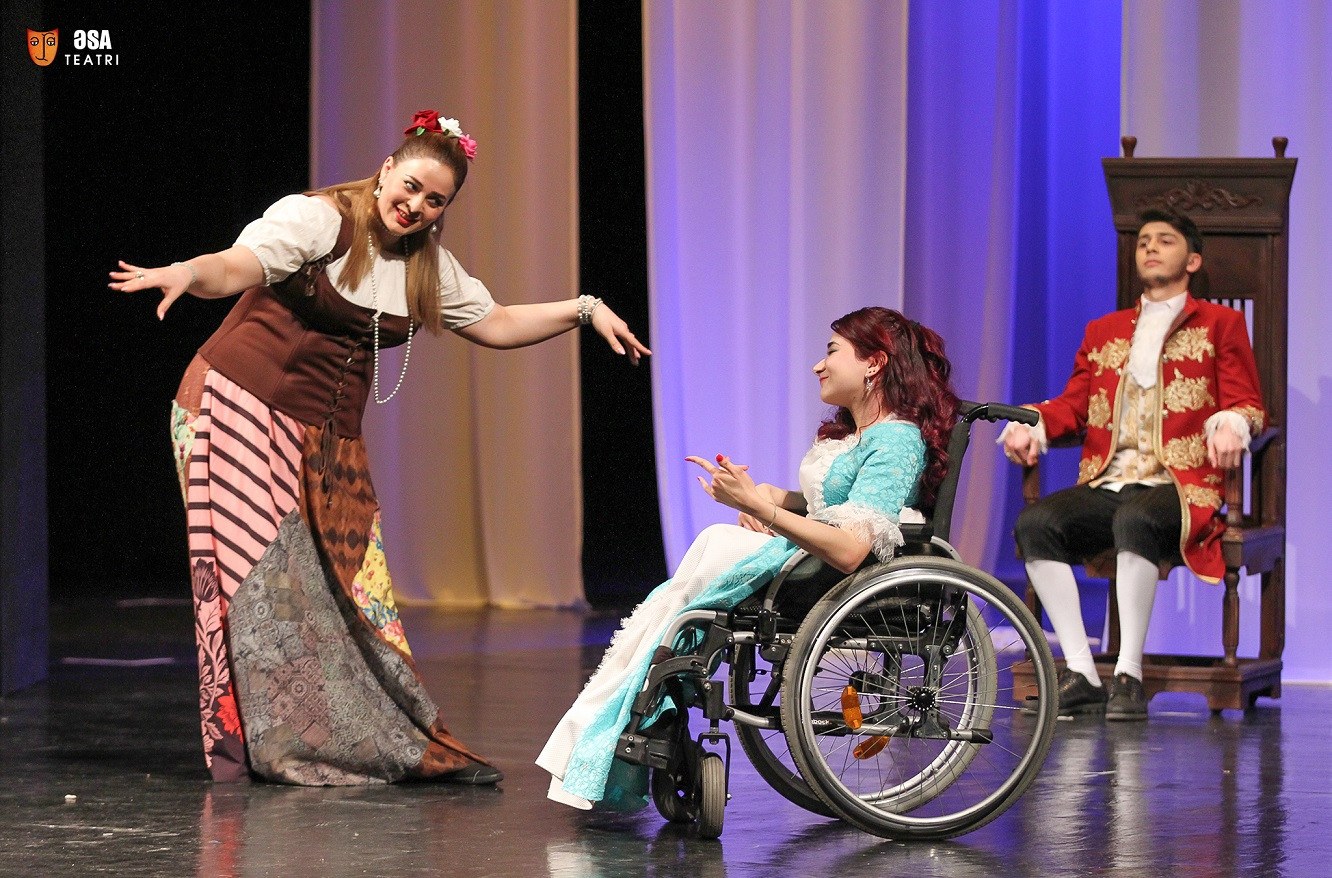 Are you satisfied with people's passion for theater?
When the ASA Theater was founded, it was met with great interest. Although the theater was supported by everyone, a certain majority said that our theater would cease to operate in a few months. There was an opinion that people with disabilities could not engage in the theater. Because until now, society had seen actors who were cheerful, slender, and healthy.
"…if people can feel your energy, and if you can convey your emotions to another person in the right way, physical disabilities do not prevent you from becoming an actor."
Even some professionals believed that to become a stage actor, one must have excellent physical health. However, ASA Theater managed to break these taboos in a short time. We have proved that theater is first and foremost a matter of morality. If you have inner wealth if people can feel your energy, and if you can convey your emotions to another person in the right way, physical disabilities do not prevent you from becoming an actor. Today ASA Theater is loved and in demand because we can find a balance between actors with and without disabilities. Thus, physical limitations do not interfere with us on stage. After each new performance, interest and enthusiasm for our theater is growing. This inspires us to act in spite of all challenges. But, unfortunately, there are few people in Azerbaijan who are interested in theater. Creating public interest in theater is primarily the responsibility of state theaters. Because the state has created many conditions for them. I believe that the reforms carried out today in the Ministry of Culture will have a positive impact on the development of Azerbaijani theater. If we want to progress, each of us must do our best.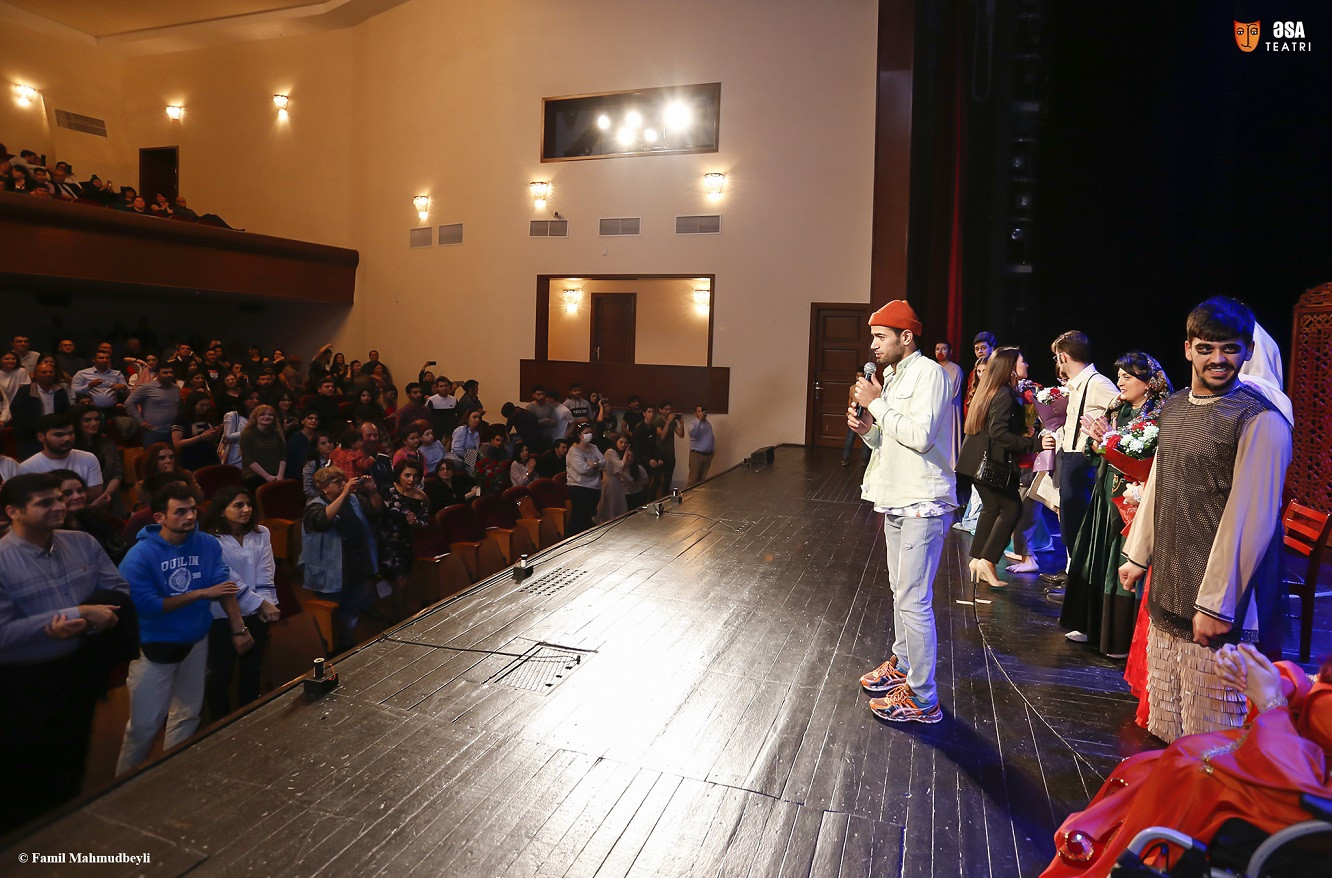 You mentioned that you have a goal to travel to the regions and show different performances. In which regions, the performances were organized and how was the reaction?
We have achieved a lot of success in the capital. Our performances have been successful many times. Therefore, we want to introduce our activities to all regions of Azerbaijan. We toured the Nakhchivan Autonomous Republic and Lankaran. Both were successful. Especially in Nakhchivan AR, our performance was met with great interest. I would like to highlight one event from this tour. It was a rare event in the history of Azerbaijani theater when more than 200 spectators returned due to a lack of space in the hall. We have photos and videos of this moment. There was a large crowd in front of the Nakhchivan State Musical Drama Theater. Spectators who could not enter the hall appealed to the management of the theater to organize the second performance of the "ASA" Theater. Unfortunately, we had to return that night, because the next day we had a premiere in Baku. Despite the fact that it was summer in Lankaran, enough spectators watched our show. Our upcoming tour plans are to our frontline regions and the cities of Ganja, Sheki, Gazakh, Mingachevir. We believe there is a great need to promote theater and inclusion in our regions.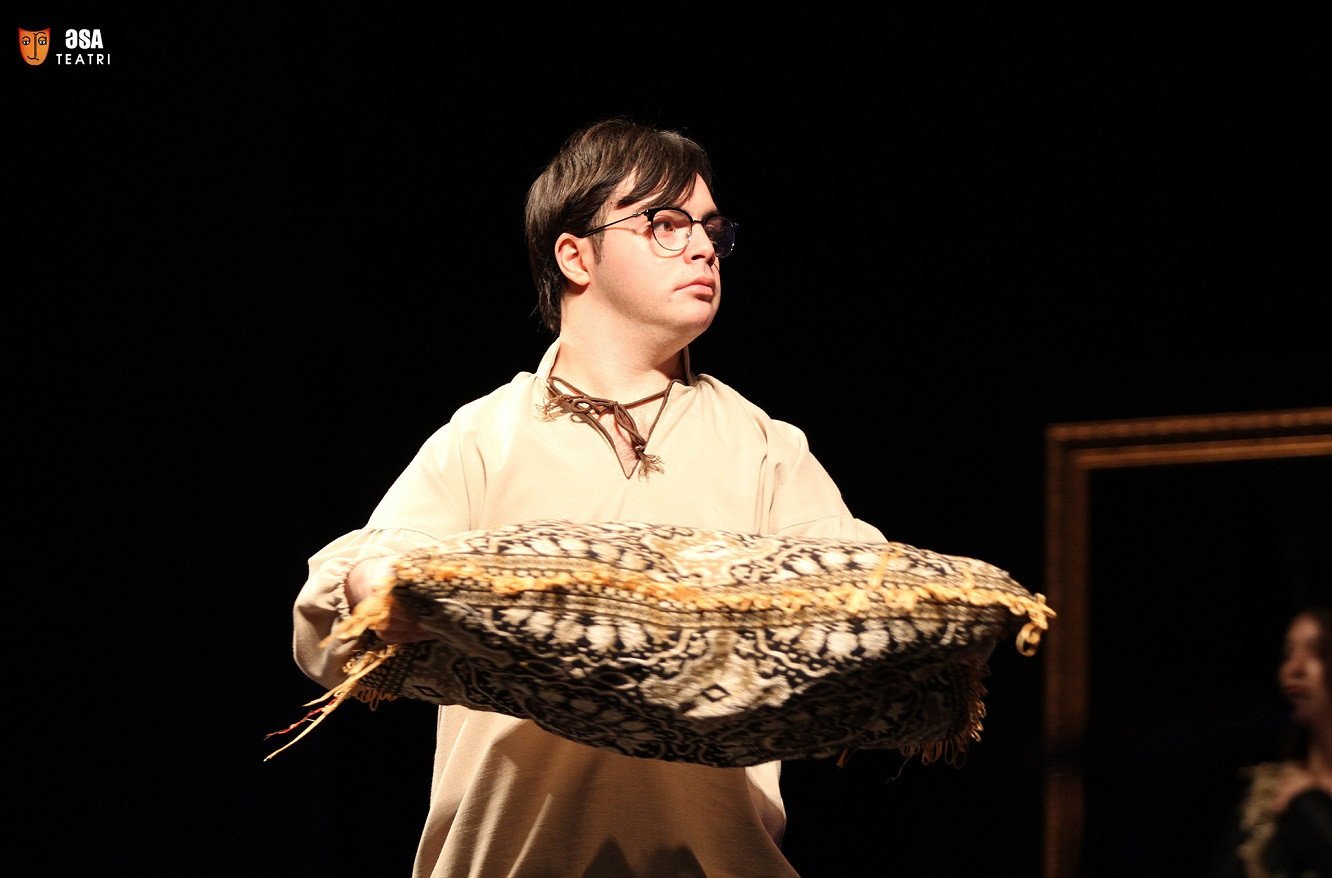 Which spectacle was the most loved?
We have always tried to stage performances with high quality. It is difficult for an independent theater to produce professional work, especially if the theater is also inclusive. One of the greatest successes of our theater is to form and maintain the staff for 4 years. Of course, from time to time there are some changes in the staff, but every day our staff becomes more experienced and professional. Our performances are proof of that.
"…but now the fact that the audience sometimes criticizes us and demands better work from us shows that the ASA is no longer conceded."
We have prepared 7 performances, so far. These performances are very different from each other. Therefore, I can say that each of our performances has become popular. In particular, our latest performance "AND" was highly appreciated by the audience from a professional point of view. Admittedly, in the first attempts of the theater, the audience gave us a lot of concessions. For example, our first performance, "DUMB", had a lot of problems, but the audience applauded us for being inclusive. Now the fact that the audience sometimes criticizes us and demands better work from us shows that ASA is no longer conceded.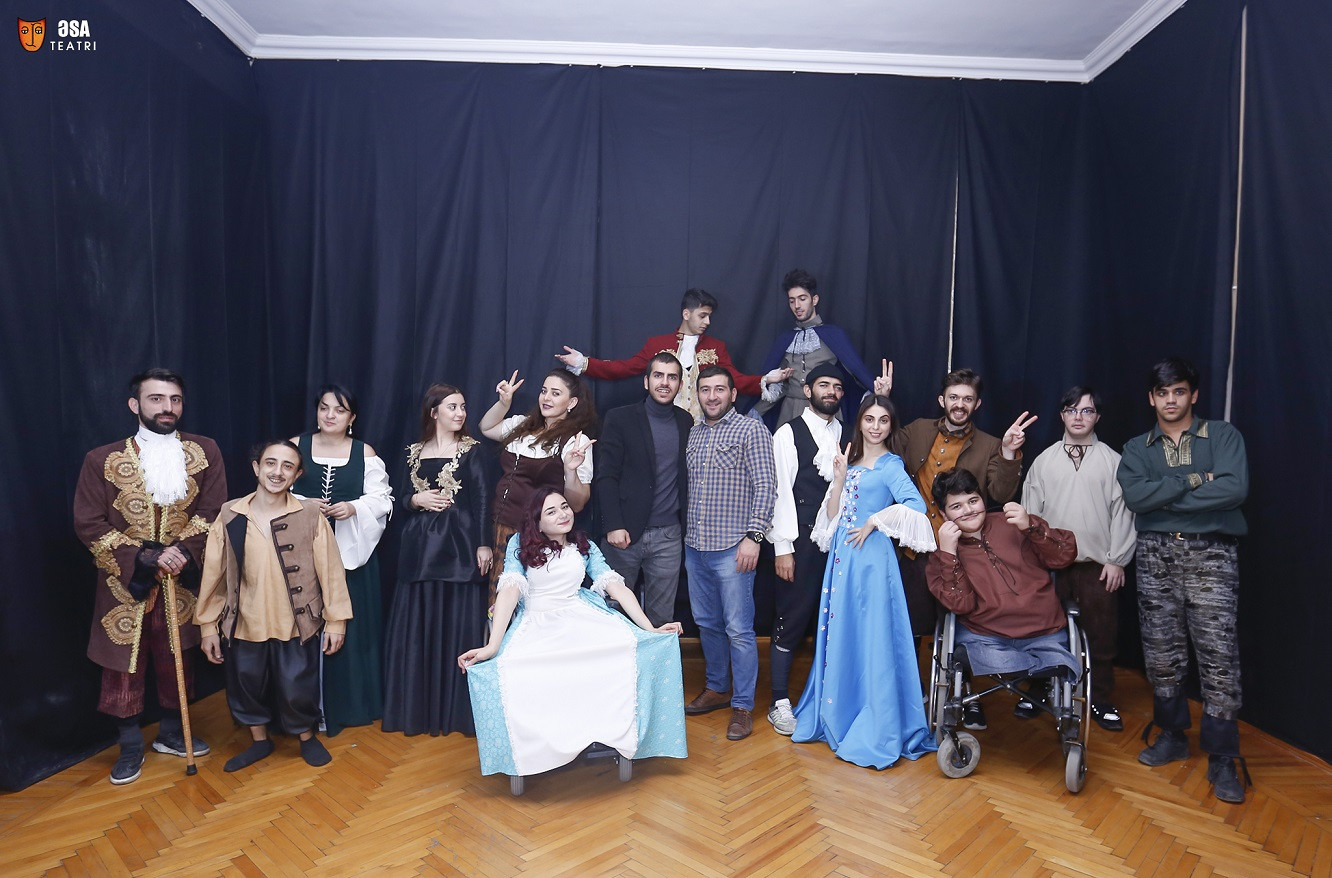 What can you say about your plans for the future?
Our biggest plan for the future is to live. We want our theater to continue its activities constantly. Because our work and the benefits of it are still ahead. In addition to our regions, we plan to tour foreign countries. We were invited to festivals several times, but we could not go due to a lack of funds.
In 2018, I graduated from the "Disability Rights and Social Reforms" program at the "Open World" Leadership Center in the capital of the USA. When you look at inclusive activities here, it is clear that inclusive theaters in the USA are lagging far behind ASA Theater. We have developed rapidly in this regard. However, they have everything - their own buildings, equipment, personnel. However, their activities are unprofessional, as they themselves admit. American investors and startups were surprised when we talked about the ASA Theater. Some of them said that they could not believe that inclusive art is so developed in our country. This is what we want to show to the world as ASA Theater. Of course, we need the support of our state for this.
How do you feel today, as you celebrate the fourth anniversary of the ASA Theater?
Everyone wants to be proud of what they do. First of all, I am proud that 4 years have passed since the establishment of the theater, of which I am the founder, and which we have brought to this day with a thousand hardships. We knew from the first days that it would not be easy to keep this theater afloat. But sometimes we face such limitations that we cannot help but feel sorry for ourselves. After all, we serve society and our country to which we belong. In addition to the fact that for many years we have been carrying out our activities in an office that we rent at our own expense, we have to look for a stage for performances and go through complex procedures every time, which also morally compresses us. ASA Theater needs a suitable and well-equipped stage for its performances. Until 2019, it was especially difficult for us to find a stage for the show. Each time we were thinking about the difficulties related to the play we were preparing. Although everything was prepared for the show, it was unknown where the show would take place. Sometimes it took us over a month to find a stage to perform. This was creating stagnation in our activities, causing us to lose an audience. Taking into account the difficulties associated with the problem of the scene, for the first time we made an open appeal to the Ministry of Culture. After that, the ASA Theater was given the opportunity to perform once a month on the stage of state theaters. Even after this appeal, not only the ASA Theater, but also other independent theaters were given the opportunity to perform on the stage of state theaters. This was a commendable step for the development of independent theaters. ASA Theater took this opportunity to create a repertoire and present its performances every month. We hope that our other problems will be solved soon.
What is your biggest dream for ASA Theater?
The biggest wish not only of me but of the whole staff of our theater is to have a small theater building for ASA. ASA Theater has proved itself for 4 years. The fact that our successes so far have been achieved in difficult conditions gives us reason to say that we will do more if the conditions for the theater will be created. My second dream is to have a stable and sustainable income for the staff of our theater. No matter how much we pay our staff today, the fact that it is not stable and sustainable creates difficulties for them.
I thank the "Creative Azerbaijan" team for the attention paid to the activities of our theater!
Asa Theater's YouTube channel:
https://www.youtube.com/channel/UC-z0iH8jkhUV8bnmglv6JHA
Creative staff of the theater:
Founder and leader
Nihad Gulamzade
General Manager
Nijat Gulam
Multimedia manager
Elkhan Khanalizade
Manager
Salatin Ibrahimbeyli
Photographer
Famil Mahmudbeyli
Light artist
Buniamin Sailov
Director
Abdulgani Aliyev
Actor and director
Elshan Asgarov
Actor and assistant director
Samaya Aghayarova
The cast
Imran Lalayev
Elvin Mirzayev
Konul Shahbazova
Jamila Mammadli
Rasul Zakiyev
Gunay Mammadova
Niyaz Ilyasoghlu
Aysel Feziyeva
Bahram Rahimli
Elsevar Rahimov
Mahdi Jenneti Ferd
Rafael Shahbeyli
Orkhan Aliyev
Riad Sultanov
Gulnar Alfidati
Farid Aliyev
Surdo translator
Nurana Abiyeva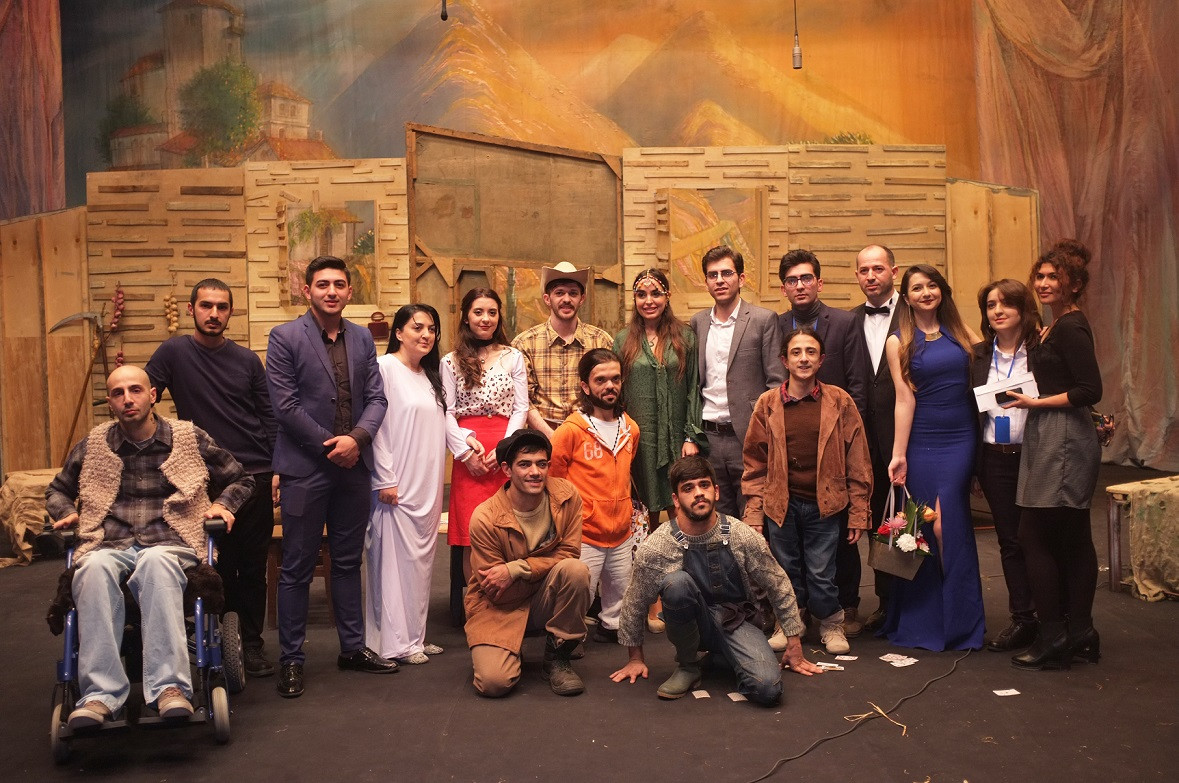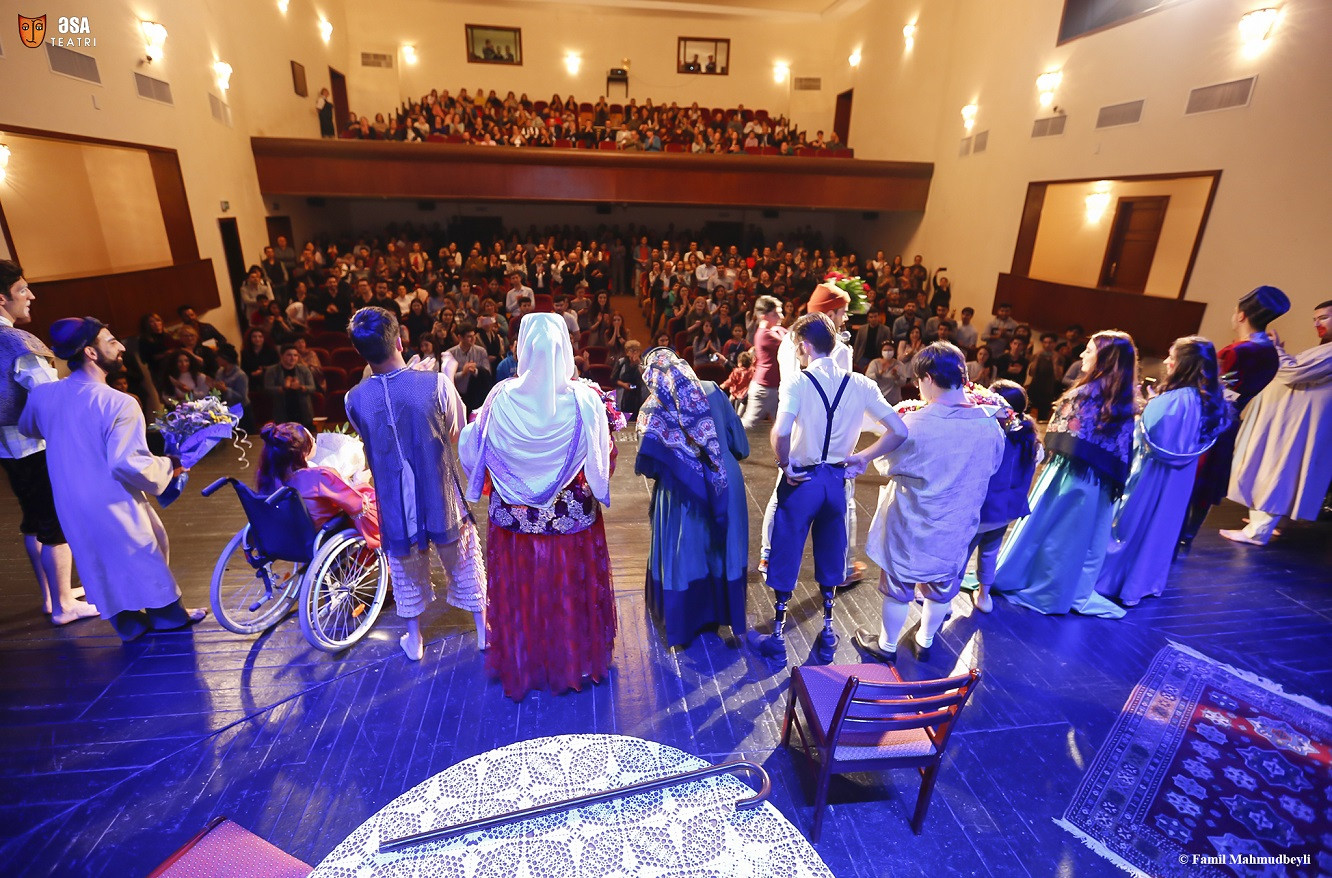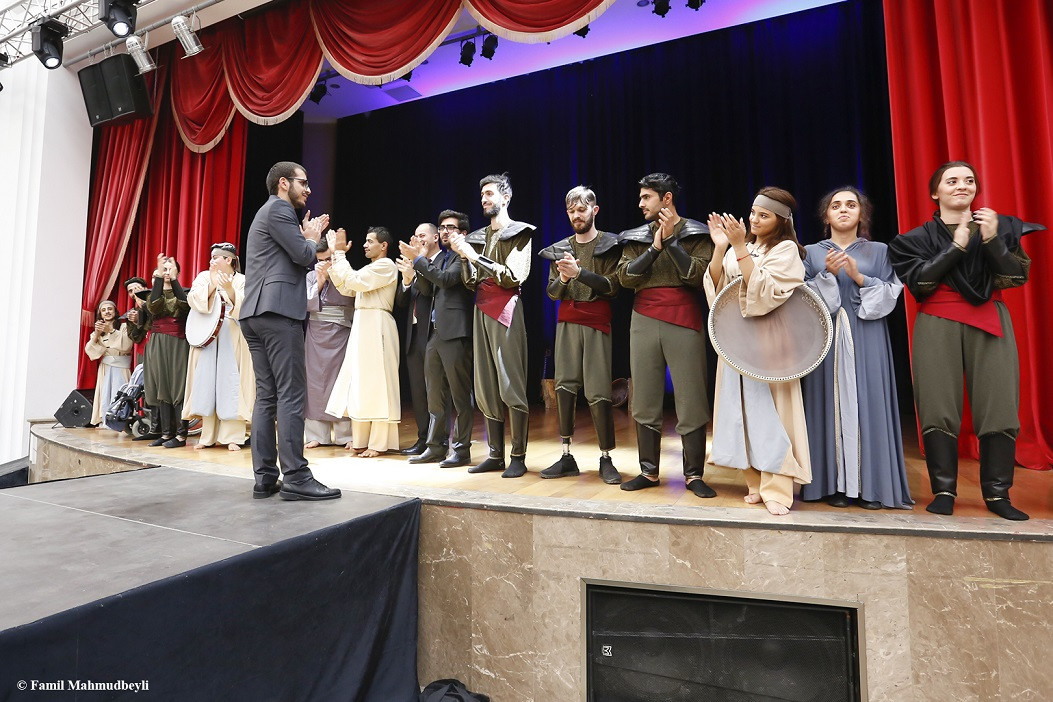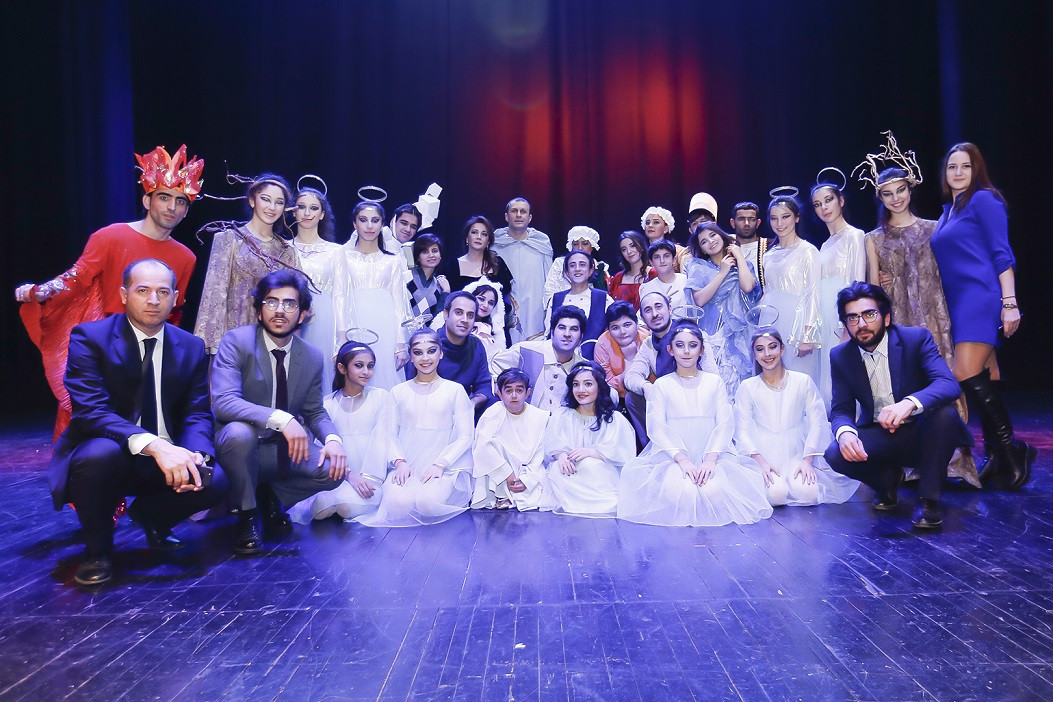 Follow us on social networks:
Facebook: facebook.com/creative.az
Instagram: https://www.instagram.com/kreativaze/