8 websites that can inspire you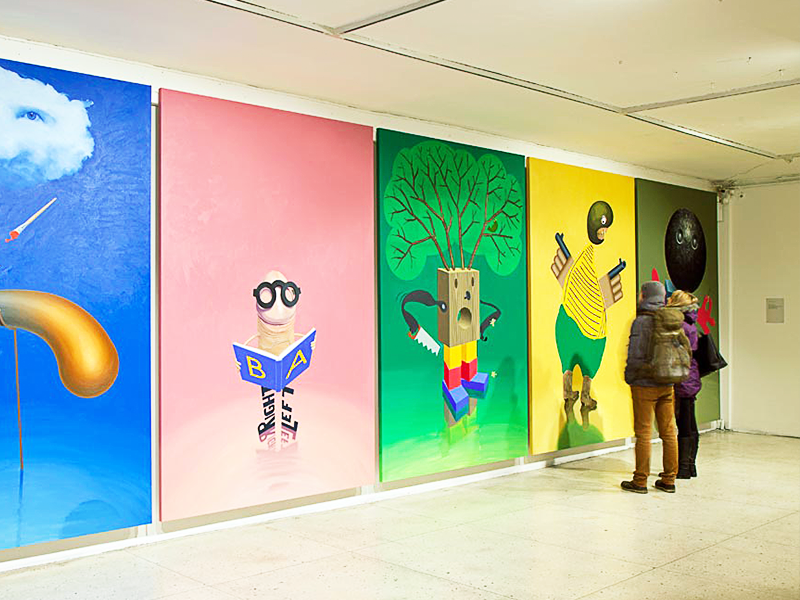 By familiarizing yourself with the websites presented in this article, you will both revitalize your creativity and gain new knowledge.
1. A book about "The End of Art"
Theoretical books of different years describing radical changes and transformations in the concept, system and philosophy of art.
2. 85,000 documentaries about the years 1896-1976
British Pathé, one of the world's oldest media companies, has posted on YouTube a full collection of documentaries and newscasts from 1896 to 1976 - totally 85,000 videos.
3. 1500 publications from Metropolitan Museum
All publications collected in the MET collection over 50 years, including books and periodicals, are available for free reading, downloading, and / or searching on the MetPublikations website.
4. Books and magazines of the Bauhaus School of Architecture
Books and magazines published by the Bauhaus School of Architecture in the 1920s and 1930s are available on the Monscope website, which collects materials on art history.
5. 12 museums that can be visited on the Internet
You can visit one of the most famous museums in the world and take a virtual tour at any time.
6. 1800 illustrations and posters from Van Gogh Museum
Van Gogh Museum in Amsterdam downloaded 1,800 copies of the Parisian printing industry between 1890 and 1905 - electronic versions of posters, books and pictures from collections.
7. Millions of works of art and other works of art
Google Cultural Institute and its partners have collected millions of works of art and other historical artifacts from around the world in virtual museums. View popular canvas and archive photos taken in high quality format, create your own galleries and send interesting exhibits to your friends.
8. 3 new online courses at Highbrow
By registering on the Highbrow free online courses website, you will learn new things every day and broaden your horizons. The new courses will teach you how to test an idea, how to develop your creative potential, how to increase your personal productivity and much more.
Source: www.culturepartnership.eu
Follow us on social networks:
Facebook: facebook.com/creative.az
Instagram: https://www.instagram.com/kreativaze/