Winners of Animated Film Project Pitching Workshop Announced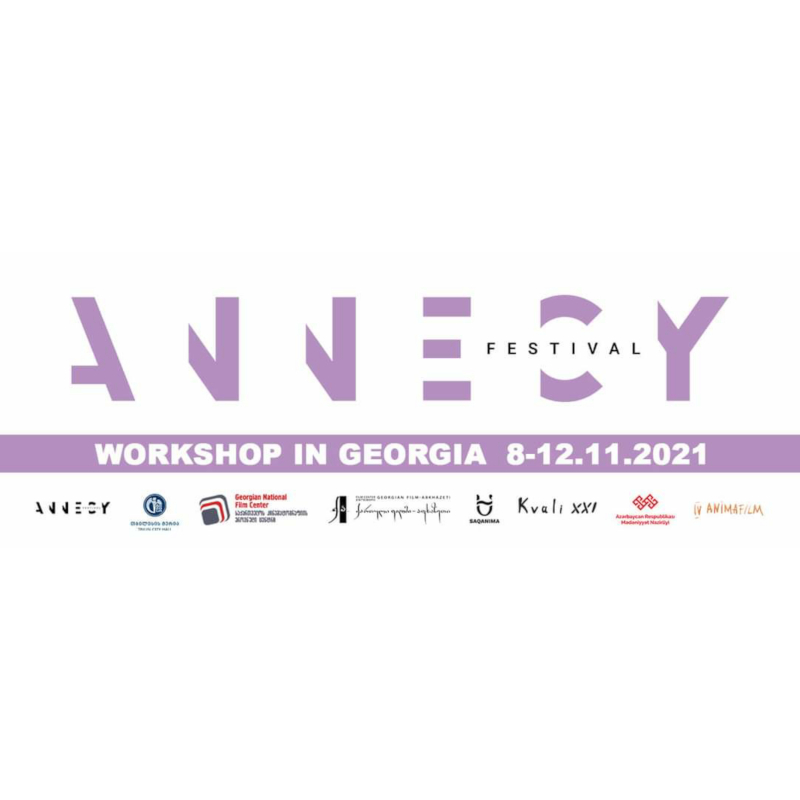 Winners of Animated Film Project Pitching Workshop were announced on November 13, 2021 at the First International Animation Conference in Georgia.
Project "The Last Feather" of Azerbaijani participants Firangiz Baghirova and Leyli Salayeva won the competition, which grants them with one-month Residency Program in Fontevraud (France) in 2022.
9 Georgian and 1 Azerbaijani animated film projects wire participating in 5-day workshop, which took place in Tbilisi from November 8th to 12th, 2021. The workshop provided a unique opportunity for animation authors to develop and present their projects within the framework of the workshop under guidance of famous French producer Olivier Catherin.
ANIMAFILM International Animation Festival joined the 7th Animated Film Project Pitching workshop organised by Annecy International Animated Film Festival, Film Center Georgian Film-Abkhazeti, Film Studio Kvali XXI and Saqanima Georgian Animation Association, with the support of Ministry of Culture of Azerbaijan, Georgian National Film Center and Tbilisi City Hall.
Bu məqalə sizin üçün faydalı oldumu?